SANDOWN PARK, SURREY 2024 | 7TH & 8TH NOVEMBER | 10AM-4PM
MORE EXHIBITORS TO BE ANNOUNCED…
Ansell Lighting will be showcasing its OCTO Connected by WiZ and OCTO powered by Casambi smart lighting solutions at Elex Sandown Park on stand C42 this October. There will be a vast range of Ansell's market-leading, high quality luminaires on display – from residential to downlights to bulkheads and commercial fittings. See you there!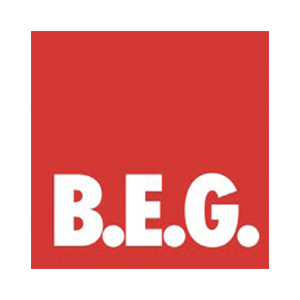 BEG will be exhibiting its core product ranges at the Sandown event. The company's new Dali range of compact PIR sensors, DACO will also be on display, along with Occulog, which provides a simple traffic light visual indication of the air quality in the room.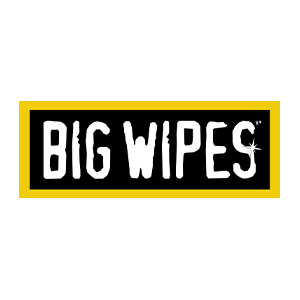 The market leading Big Wipes range with antiviral (EN14476) and antibacterial (EN1276) efficacy offers professional tradespeople an all-in-one cleaning and disinfecting solution for hands, tools and surfaces. Dermatologically tested and non-toxic, Big Wipes cleaning wipes also contains four great skin conditioners which all help to nourish and protect the skin.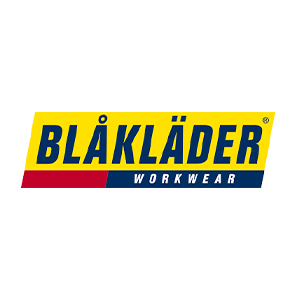 Blåkläder is a family-owned business that has been developing, manufacturing and selling workwear since 1959. It's become one of Europe's largest manufacturers of heavy-duty work garments, producing around 4,5 million garments a year at our own factories. Visit the stand to see the latest developments.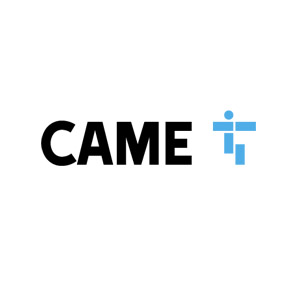 CAME UK is the leading manufacturer of Automation equipment which includes intercoms, door entry panels, automated equipment, automated gate motors, barriers, turnstiles, and a range of products. Get insights on our latest products and optimise business revenue and performance by installing the most advanced equipment in the market. Visit the stand at the Sandown event to find out how you can join the best installers in the industry.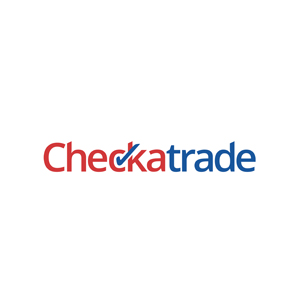 Whether you are a new trade looking to build your business or looking to fill a few gaps in your diary, Checkatrade will help you get local, relevant work.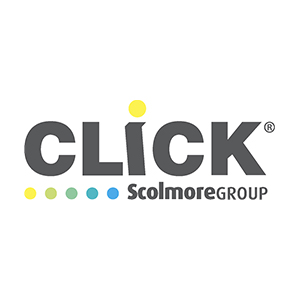 Scolmore's Click wiring accessories range remains a firm favourite with electrical contractors and Elucian by Click, is an extensive metal consumer unit range which includes AFDDs and protective devices. Visit the Click stand at Elex and take a look up close of our wiring accessory ranges including: Mode, Deco, Deco+, Define, Definity, New Media and our ClickSmart+ range. Plus you could bag yourself some Click Smart+ Goodies!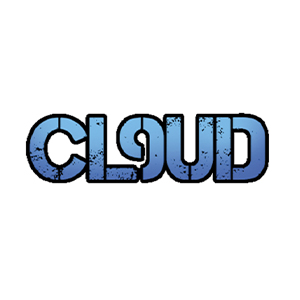 Cl9ud is back at the Sandown event with a range of gadgets to make your working day easier. See the latest wireless in van chargers, hard wearing kevlar cables guaranteed unbreakable and 18w fast charging plugs and cables. Exclusive show offers will also be available.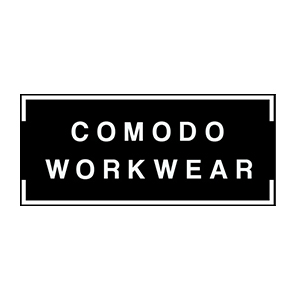 Comodo Workwear designs clothing that provides a comfortable and aesthetically pleasing fit and feel to construction workers. Designed by a tradesman for tradespeople, Comodo understands the uncomfortable positions all trades get in completing tasks, and its goal is to help solve those problems.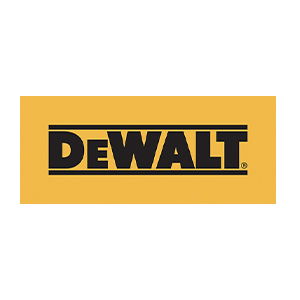 DEWALT is a market-leading manufacturer of premium power tools, accessories, anchors and fixings that provides a fully integrated system solution for various applications. DEWALT tools offer unparalleled performance, with durable construction for a professional finish. Rely on DEWALT to get the job done, with a 3-year guarantee on every tool.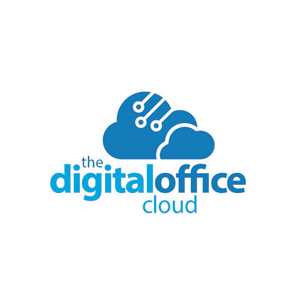 The Digital Office Cloud is a complete business management software suite, with desktop and mobile applications. We specialise in job management, labour planning, jobsheets/timesheets, holidays, expenses, quoting, purchasing, invoicing, asset management and more, for the electrical industry and other trades. To find out more, visit www.digitalofficecloud.co.uk.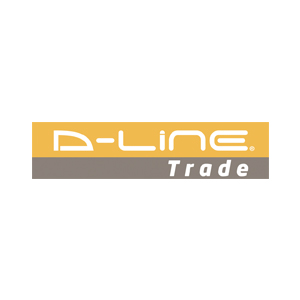 D-Line Trade manufactures a wide range of cable management solutions that satisfy electricians' demands where time, safety and appearance matter. Win more business, finish jobs quicker, and satisfy customers! Visit the stand to see the latest on-trend trunking, 18th edition steel cable fixings, and innovative floor cable coverings.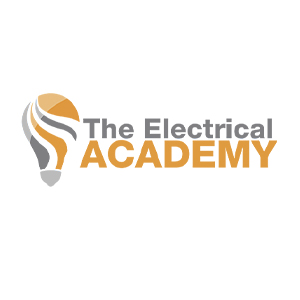 The Electrical Academy is Kent's Number One Skills Training Centre for the electrical industry. Whether you're just starting out on your electrical journey, changing your career or need a technical update, take a look at our wide variety of accredited City & Guilds electrician courses held in Maidstone. The Electrical Academy's experienced trainers offer a variety of courses to suit your individual needs.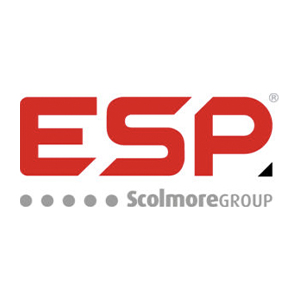 ESP has been supplying security related products to the electrical industry for over 30 years. The core ranges currently include CCTV, Access Control, Emergency Lighting, Fire Protection and Smart Security. The Sangamo range of time switches and heating controls is also part of the ESP product portfolio. The latest development of the category sees the launch of a brand new 24/7 Colour IP CCTV range, which will take its CCTV offer to another level, visit the ESP stand to learn more!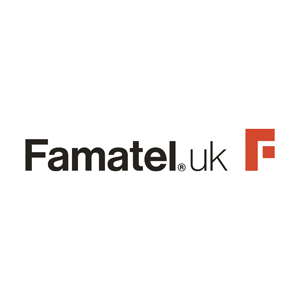 Famatel's three decades of experience developing electrical solutions trusted across the board, provide the know-how and technology to develop electrical solutions that meet your industry's needs. FamatelUK specializes in custom build solutions, incorporating BS4343 plugs/sockets with meticulous attention to detail whilst adhering to the highest standards of quality and safety.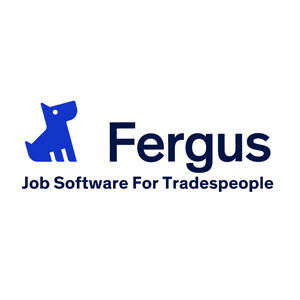 Charge up your business with Fergus, the job management software created to streamline trades businesses. With the Fergus platform and Fergus Go app, you can take control with job scheduling, invoicing, team management, and financial reporting.
FMG Electronics, a longstanding electronic component specialist company, will have on display the latest in Lithium rechargeable Batteries and their Battery managementtechnology solutions at the Sandown event. Visit the stand and chat to team to find out more.
Gap Lighting is a recognised leader in Smart LED lighting solutions and colour control systems. As it celebrates 24 years in the industry, its love for lighting continues, as does the commitment to offering highly efficient multifunctional products created to be contemporary in design with unique features ideal for a wide range of project solutions.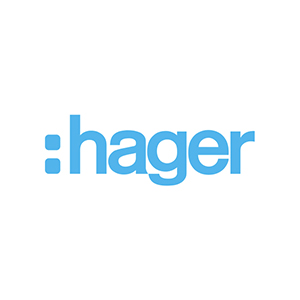 Hager is a supplier of solutions & services for electrical installations in residential, commercial and industrial buildings. Visit the stand at the Sandown event to see a wide range of products showcased.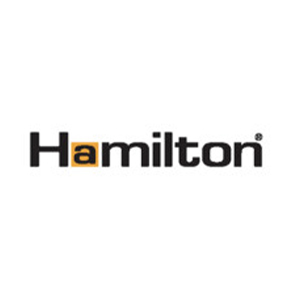 Hamilton designs, develops and manufactures innovative electrical accessories of the highest quality. With a vast product range spanning: decorative switch plates and sockets, smart lighting & blind control, and audio solutions, Hamilton is a one-stop-shop for all wiring requirements for both domestic and hotel projects.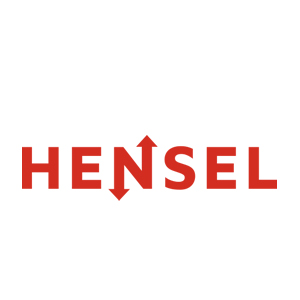 Hensel is a German manufacturer of cable junction boxes and IP rated distribution boards for residential, commercial, and industrial usage with over 90 years of rich history in innovation. Hensel UK is based in Buckinghamshire with huge UK stocks and sells through Electrical Wholesalers and Panel Builders.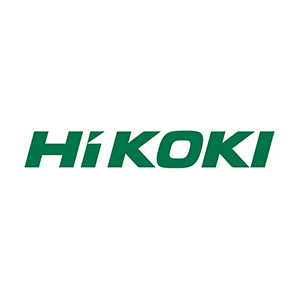 HiKOKI UK proudly supplies high performance power tools to professional trades people. Boasting a comprehensive range of corded and cordless power tools, alongside an extended 5 year warranty; the HiKOKI team have got you covered! Visit the stand to see the latest developments.
Hultafors develops innovative workwear, sustainable tools and forward- thinking solutions to give professional users the best of functionality, safety, protection and efficiency. Visit the stand to see the latest products.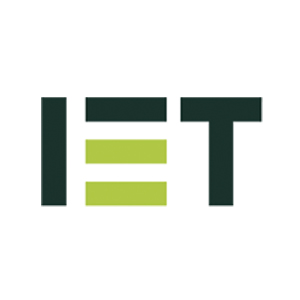 Visit the IET stand and get 20% discount on BS7671:2018+A2:2022 and our expert guidance publications (print & digital)! You can also hear from our expert technical team at the IET Forums who will be discussing the latest developments within the electrical industry.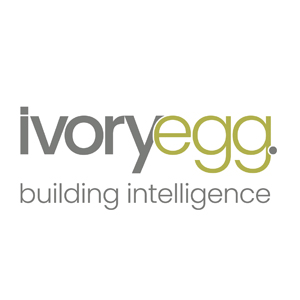 Ivory Egg are an independent technical distributor of KNX products for intelligent homes and 230v products to trade installers. We provide support to help you deliver the best solutions for your projects, and education to help you grow your business.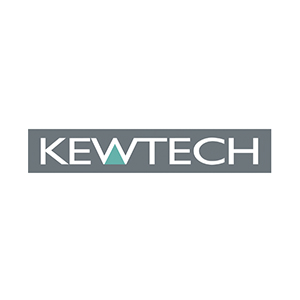 Kewtech are a leading manufacturer of electrical test equipment with all products designed specifically for the UK contractor market. Innovation, accuracy and ease of use are at the forefront of their product design bringing several world firsts to the market. Kewtech will be showcasing a wide range of products from voltage detection to PAT testing as well as their headline EV testing multifunction tester and the unique new KEWEVA adapter.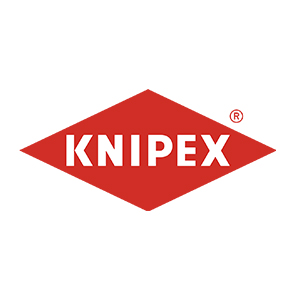 KNIPEX is one of the world's leading brand of pliers. Based in Wuppertal, Germany, KNIPEX is an independently owned family enterprise specialising in the manufacture of high-quality pliers. Visit the stand to chat to the team and see the latest developments.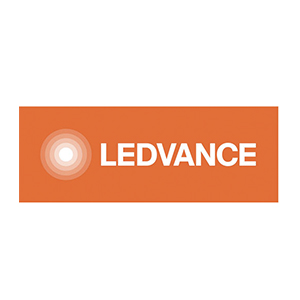 LEDVANCE is a leading international business and has embedded in it a deserved reputation for innovative lighting products and applications. The LEDVANCE product range includes traditional lighting, modern LED lamps and standardised over-the-counter luminaires. Additionally, it has a portfolio of connected smart lighting solutions for residential homes and buildings.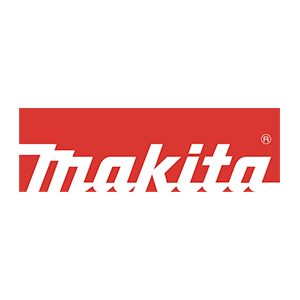 Makita will be showcasing the MW001G - a cordless microwave oven, which is powered by our powerful 40v Max XGT Li-on Batteries.(Single battery or two in parallel) or even the portable powerpack PDC1200. The Microwave includes a start button and heating time adjustment dial. Heating time can be pre-set in 10 second increments for up to 20 minutes.With a reminder alert if the door isn't opened within 1 minute after heating is completed.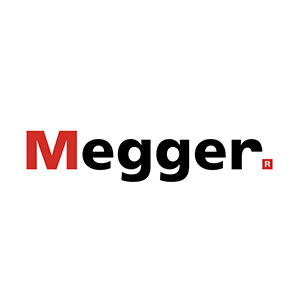 Along with the entire Low Voltage Installation range, this year Megger has a brand new Multifunction Tester to showcase, The MFT-X1. This new generation of tester is a must have for any electrician, installer or contractor.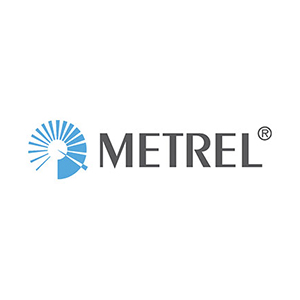 Metrel was established in 1957 and has become one of world's leading manufacturers of measuring and testing equipment. It is one of the few companies in our industry that develops and manufactures products at a single location, starting with design and ending with final assembly, quality control and calibration.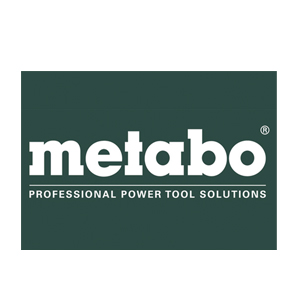 Metabo offers sustainable system solutions from tools and accessories to service, delivering value today and for the future. The company offers an extensive range for professional users focused on the competence areas of metal industry and metal trades, construction trades and renovation.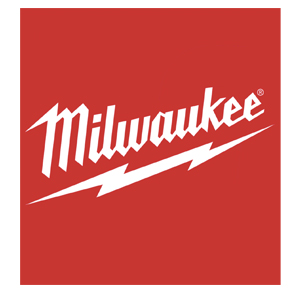 Milwaukee is one of the fastest growing power tool brands in the market. At the stand, you will see a wide range of trade specific solutions. Whether it is through the company's world leading M12™, M18™, its jobsite lighting, time saving accessories or innovative hand tools and storage systems.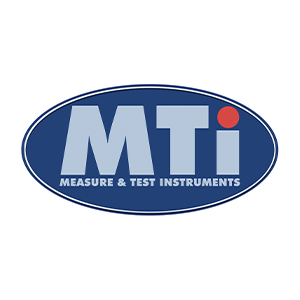 MTi offer a wide range of test equipment from the UK's leading manufactrers including Megger and Fluke. Come to the MTi stand and get hands on with the latest test equipment including the new EV multifunction tester and adaptor from ETHOS.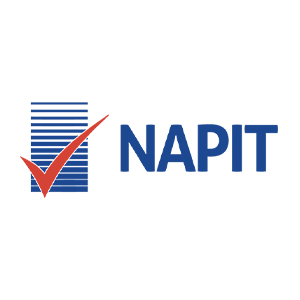 NAPIT are a leading Government approved and United Kingdom Accreditation Service (UKAS) accredited membership scheme operator in the building services and fabric sector. With a wealth of experience, technical expertise and a vast array of products and services, NAPIT offers the complete solution for certification, training, and business support services.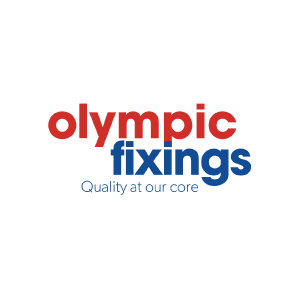 Elevate your electrical projects with Olympic Fixings – your innovative partner for fastener and fixing solutions. Backed by 30+ years of Industry expertise and built on the foundation of 'Quality at our Core', we deliver top-tier products, empowering electrical specialists to excel in every project.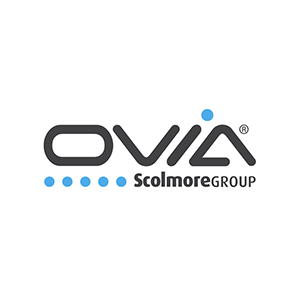 OVIA is an independent lighting company and part of the expanding Scolmore Group, offering installers an extensive range of high quality, competitively-priced products. Ovia has released its fourth catalogue issue and sitting within the overall collection is the premium range of inceptor products: Inceptor Duo, Inceptor Hi-Lite and Inceptor U-Lite. Ovia is offering a dedicated lighting design service, allowing customers to access free lighting design schemes for commercial projects.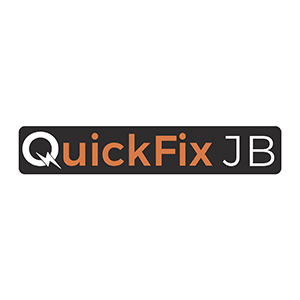 QUICKFIX-JB 3 and QUICKFIX-JB 4 has been designed for use with Wago 221 Series Connectors. Complied with IP20 standard, no screwdriver is required and is Flame Retardant EN60598. Designed and manufactured in the UK. Visit the stand to find out more.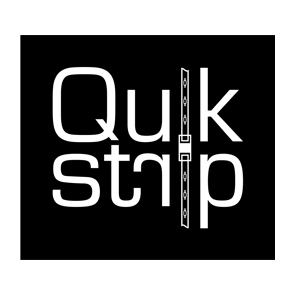 Quik Strip brings you the latest seamless led tape with revolutionary push fit connectors. The stunning light effect produced by our seamless COB tape makes it the preferred choice for installers. The ease of onsite customisation and installation translates to savings in labour and material costs. Quik Strip: Everyone wins!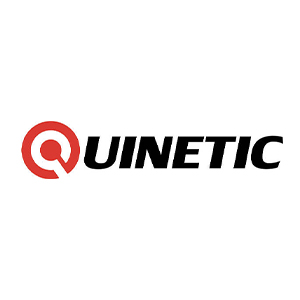 The Quinetic range offers an inspired solution in smart home technology. With a press of the Quinetic Wireless Switch, enough kinetic energy is generated to create and transmit a radio signal to the Quinetic Wireless Controller which in turn, will switch lamps or other loads on or off. There is no longer the constraint of wiring location and no need to install back boxes or cut holes into walls. The Quinetic switch can be installed or placed to maximise convenience. No battery, no wiring to switches and no limits.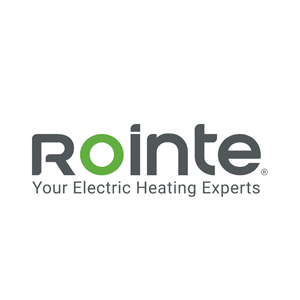 Whether it's heating options for your home, office, hotel or flat, we provide technologically advanced, energy-efficient electric heating systems that create comfortable properties without excessive consumption or unnecessary costs. We offer a wide range of electric heating options including radiators, towel rails, underfloor heating and our latest unvented domestic electric hot water solutions.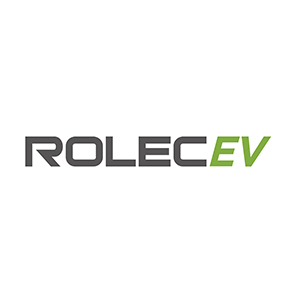 As the UK prepares for a net-zero future, Rolec plays a pivotal role in ensuring that both drivers and businesses are equipped for the nation's electrification plans. With over 10 years of experience in the electric vehicle charging industry and over 290,000 chargepoints installed, Rolec continues to serve the industry with its innovations in charging hardware and software.
Saxby Lighting has been designing and manufacturing lights for commercial and domestic use for over 30 years. Our team of lighting specialists combine a wealth of knowledge with a passion for innovation to create solutions. Visit the stand at the Sandown event to see the latest developments.
Schneider Electric believes that access to energy and digital is a basic human right, so they empower everyone to make the most of their energy and resources - ensuring that Life Is On everywhere, for everyone, at every moment. Visit the stand to see the latest developments.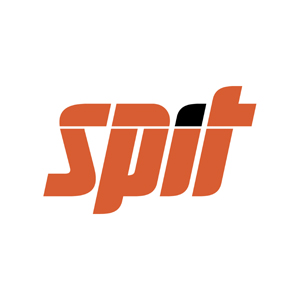 SPIT is a leading manufacturer of cable management solutions for concrete and steel. They've recently launched the PULSA 27E Electrician's Starter Kit that includes £120 worth of FREE accessories. This tool & SPIT's cable fixings can speed up cable installation by up to 8 times faster vs. traditional fastening methods.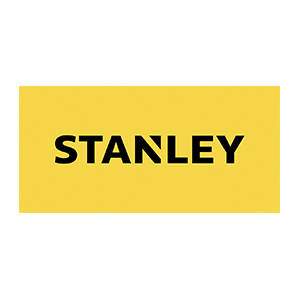 STANLEY® is a leading global manufacturer of hand tools, power tools and accessories, and a flagship brand of the Stanley Black & Decker Corporation. STANLEY® Tools works alongside real tradespeople every-day to make sure its tools for trade are designed to help you give your best to every job.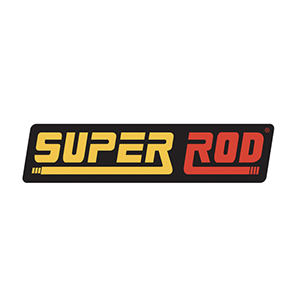 Super Rod is back at Elex Sandown so prepare yourself for some great deals, fantastic product demos by its team of passionate professionals and see the latest products. Grab your favourite person or tools and head to the photobooth. Tag us and use #SuperrodElex.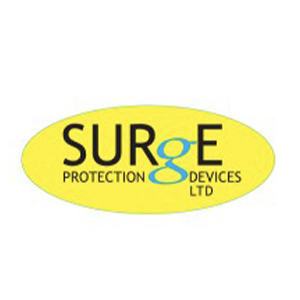 SPD and its partners have been solving problems in Lightning & Surge Protection for over 50 years. Its devices are European designed and manufactured, state of the art products, which exceed the requirements of the latest standards. With over 3000 products in its range, SPD is the markets Surge Protection specialists, with a device to suit every installation.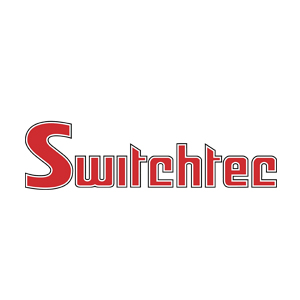 Switchtec Ltd has been a UK franchisee for world-wide manufacturers of quality components for the over 40 years. Our products are ideally suited for the Electrical Wholesale market with over seven thousand product lines ex-stock. Visit our stand to view our range of surge protection, switchgear, control components, cable termination and audible and visual alarms.
Established in 2004, TEKLED is a leading supplier/manufacturer for indoor and outdoor lighting fixtures for commercial, industrial, and retail use. TEKLED has a wide range of products benefits from the latest innovations in highly efficient LED lighting technologies. TEKLED is at your service for supporting you with your projects.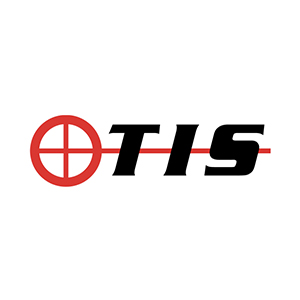 Visit the stand to see the TIS 700 Elite Downloading Pat Tester, which stores results onto an SD card and produces professional reports, without costly software. Also on show, the MFTPRO Tester, which carries out all the tests from the 18th Edition Plus, Power Quality Analysis, Voltage Drop & Earth Leakage Tests.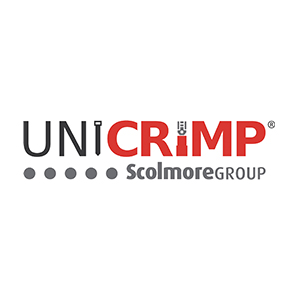 Unicrimp offers a comprehensive range of cable accessory products. Marketed under Q-Crimp, the range includes cable ties, crimp terminals, PVC tape, copper tube terminals, cable clips, and brass/ nylon glands. The Q-Fire fire-rated product range will help installers satisfy the latest regulations. Unicrimp also supplies OB1, the multi-surface sealant and adhesive brand. Visit the Unicrimp stand to get yourself a trade tub full of goodies.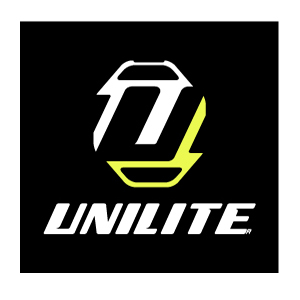 Calling all Sparkies & tradespeople! Unilite is back at Coventry Elex 2022! This is your best opportunity to get hands on with the entire Unilite range. Visit the stand and check out the ultra-bright 5250 lumen lantern, or some of its latest gadgets, including the new 8M tape measure.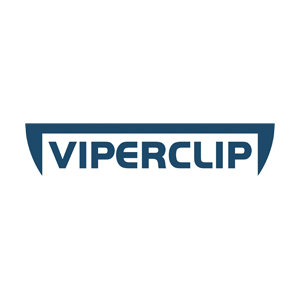 ViperClip has landed! The fast, easy and safe way to fasten electrical cables. Did you see us on Dragons' Den? Come and see us at the stand and try out ViperClip for yourself. ViperClip is designed for a Spark by a Spark and proudly made in the UK.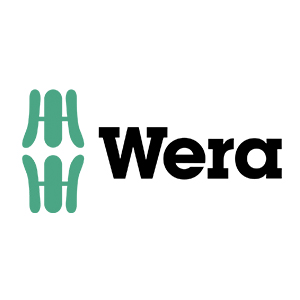 Wera is a leading global manufacturer of screw-driving tools, known worldwide for their innovation, functionality and unbeatable level of quality. Each product is designed to challenge existing standards and push boundaries, to ensure the user experience is easier, safer and full of joy!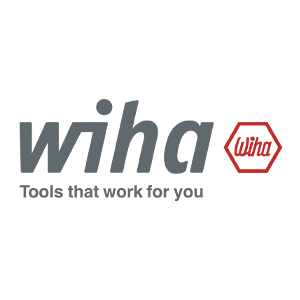 Wiha is excited to attend Elex at Sandown alongside Express Electrical. Explore our comprehensive tool collection, witness live demos, and grab exclusive merchandise and offers. Don't miss this opportunity to experience innovation first hand and enhance your toolkit. Visit our stand for a dynamic encounter with quality tools and expertise.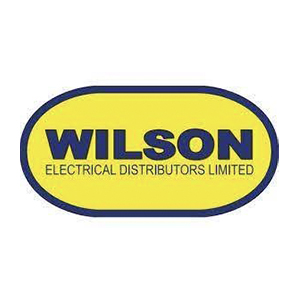 Wilsons are an independent Electrical Wholesaler operating in the south of England, currently with 12 branches. This year we are on stand B38 so please visit us, as this year we will be promoting the Lutron RA2 Select Smart Home Wireless control starter kits, as well as other event offers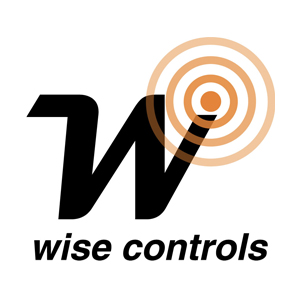 At Elex 2023 Wise Controls will be showcasing their latest products including the New Wise Direct Boxes. Along with the usual wireless features of the Wise Box, with the new Wise Box Direct technology you can now control the Wise Box directly from your phone, see the status of the lights, program time lag, and timers including dusk & dawn settings.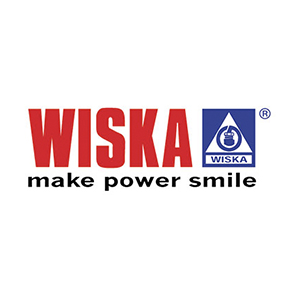 Established in 2000, WISKA UK is the UK's market leader in the manufacture and supply of Junction Boxes, Cable Glands and Gel/ Gel Jointing products. Our products are designed, developed, and tested extensively, ensuring they meet the highest demands under the toughest of conditions. These tests are conducted by our team of highly skilled Designers and Engineers at our state of the art laboratory facilities in WISKA Germany.
SANDOWN PARK
PORTSMOUTH ROAD
ESHER
SURREY
KT10 9AJ
BY CAR
The arena is close to the M25 and is easily reached by car. Parking is FREE.
BY TRAIN
Esher railway station is a 10 minute walk from the arena.