ALEXANDRA PALACE, LONDON | 30TH & 31ST MARCH 2023 | 10AM-4PM

MORE EXHIBITORS TO BE ANNOUNCED...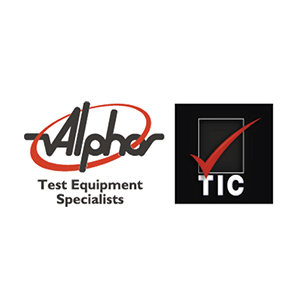 The Alpha Electronics Group of Companies is the UK's leading multi-location Test Instrument Solutions Provider, with a strong emphasis on building and retaining strategic relationships utilising its 35 years in the Test & Measurement industry. Offering local knowledge, nationwide, Alpha Electronics Group has three UK offices based in Atherton, Maidstone and Newport.
As a broker, A-Plan provides an advised and tailored service with high standards of personal care to its clients, ensuring policies closely match their needs. With over 100 branches across the country, A-Plan provides a local service, in branch or over the 'phone.
BigChange is the all-in-one Job Management System that's helping electrical businesses across the UK to win more work, take control of their operations and deliver winning customer experiences. Bringing CRM, job scheduling, live tracking, mobile app, job finance and business intelligence into one simple and easy to integrate platform.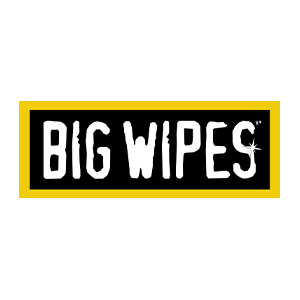 When you need to clean your hands, tools and surfaces at work or on the move, the world's No 1 industrial cleaning wipe, Big Wipes, are the ultimate solution to shifting PU foam, silicone sealants, epoxies, paints, grease, oil and general grime. Visit the stand at Bolton to witness the amazing cleaning ability of Big Wipes.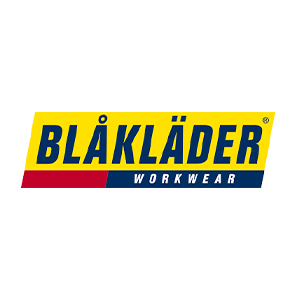 Blåkläder is a family-owned business that has been developing, manufacturing and selling workwear since 1959. It's become one of Europe's largest manufacturers of heavy-duty work garments, producing around 4,5 million garments a year at our own factories. Visit the stand to see the latest developments.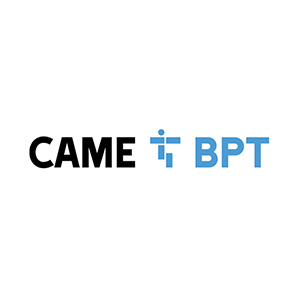 CAME UK is a leading manufactor of automation equipment, including intercom receivers, door entry panels, automated gate motors, barriers, turnstiles, and a range of other products. Optimise business revenue and performance by installing the most advanced equipment on the market. Visit the stand at the Alexandra Palace event to find out how you can join one of the best installers in the industry.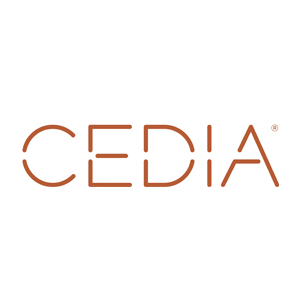 CEDIA is the number one global association that serves the smart home technology industry through advocacy, connection, and education. Our Mission – 'To connect, empower, and champion home technology professionals and businesses that enrich our lives'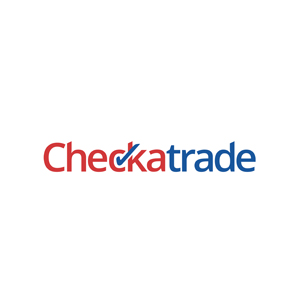 Checkatrade is the UK's No.1 trade directory. If you're a new trade looking to build your business or just need to fill a few gaps in your diary, Checkatrade will help you get a steady flow of leads. Build your reputation with Checkatrade and become a trade customers can trust.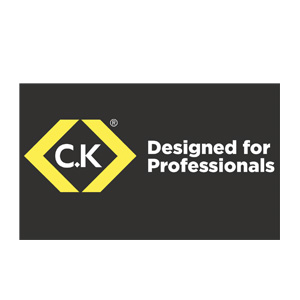 C.K Tools produces innovative, high quality tools, designed to satisfy the most demanding needs of trade professionals. C.K's wide range of products are all engineered to offer great performance, durability, accuracy and strength to achieve the best results. Visit the stand at the London event to see the latest developments and pick up a show deal.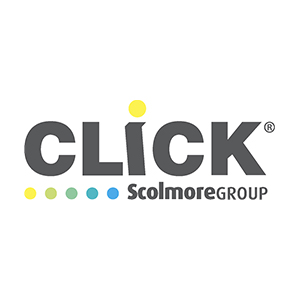 Click, part of the Scolmore Group companies continues to invest in their product offering. Matt Black finishes are now available in both of its Deco and Deco Plus wiring accessory ranges, adding the perfect contemporary look to any space. The new products will be showcased at the Bolton event. Visit the Click team to find out more about the range.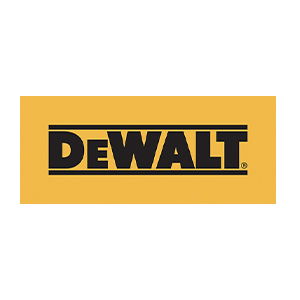 DEWALT is a market-leading manufacturer of premium power tools, accessories, anchors and fixings that provides a fully integrated system solution for various applications. DEWALT tools offer unparalleled performance, with durable construction for a professional finish. Rely on DEWALT to get the job done, with a 3-year guarantee on every tool.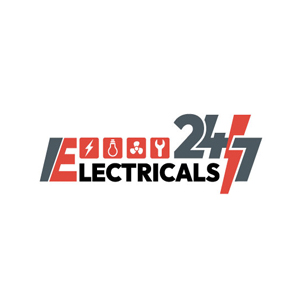 Electricals 24/7 is an independent family run wholesaler, offering unrivalled service and expertise, a wide range of products and stock availability, unbeatable trade prices and next day delivery throughout the UK. There will be some excellent EV chargers showcased at the London event, plus great show deals on its EV Chargers.
Electricalwholesaler.co.uk is an electrical wholesaler based in New Southgate, London. We hold large stocks of cables, consumer units, heaters, ventilation products, lighting, switches and sockets, tools, site equipment and other accessories. Almost all of the products listed on our website are available for either collection or delivery the same day.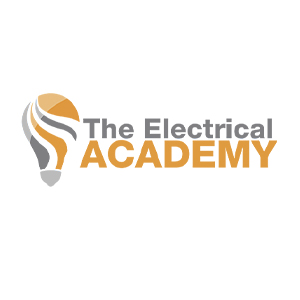 The Electrical Academy is Kent's Number One Skills Training Centre for the electrical industry. Whether you're just starting out on your electrical journey, changing career or need a technical update, take a look at our wide variety of accredited City & Guilds electrician courses held in Maidstone. The Electrical Academy's experienced trainers offer a variety of courses to suit your individual needs including the latest City & Guilds 2382-18 18th Edition Electrical Update.
Electricalwholesaler.co.uk is an electrical wholesaler based in New Southgate, London. We hold large stocks of cables, consumer units, heaters, ventilation products, lighting, switches and sockets, tools, site equipment and other accessories. Almost all of the products listed on our website are available for either collection or delivery the same day.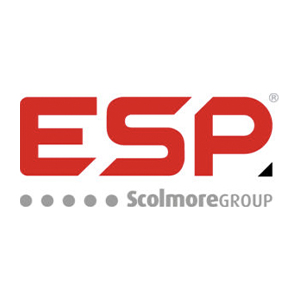 ESP, part of Scolmore Group has the experience and capability to cover large commercial projects with its fire and CCTV offering. All bespoke design plans are tailored to suit a range of large-scale requirements. Speak to the ESP team at the stand to find out more on how we can help on any upcoming commercial based projects.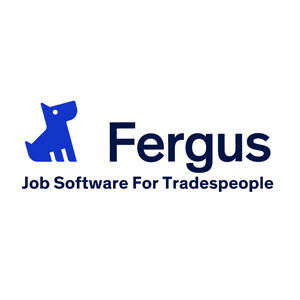 Grow your business with Fergus Everyone wants 2023 to be the most profitable year it can possibly be and Fergus, the job management software specialists, will be showing you the ways to get there at every ELEX venue. The Fergus team will be providing an educational focus in the seminar area with a talk focusing on how to grow your profit margins, starting with understanding how to work out gross and net profit, then how to maximise your margins by using the Fergus platform to help you to get a consistent overview of job costs. Not only that, the Fergus stand will be packed with expert knowledge and business help for tradespeople, thanks to the friendly Fergus team.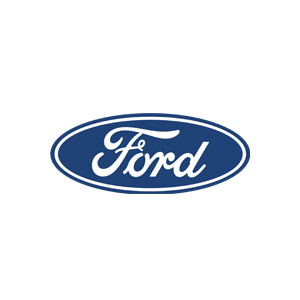 Visitors to the Ford Motor stand can learn how to plug in and charge, measure the benefits of living with an electrified vehicle and find out what model is best suited to their personal or business needs. They can also find out all there is to know about the science of electrification technology and how to reduce CO2 emissions and motoring running costs.
GAP Lighting is a recognised leader in Smart LED lighting solutions and colour control systems. As the company celebrates 24 years in the industry, its love for lighting continues, as does its commitment to offering highly efficient multifunctional products created to be contemporary in design with unique features ideal for a wide range of project solutions.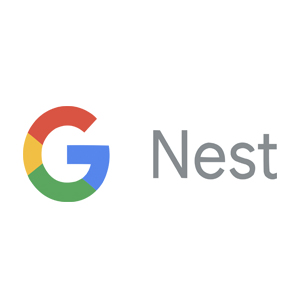 Google Nest products work seamlessly together to make homes more helpful. So your customers can stay informed, comfortable and secure. And with devices powered by Hey Google, like Nest Mini, they can control compatible connected home products with their voice. Meet the team and find out how you can become a Nest Pro and build the helpful home.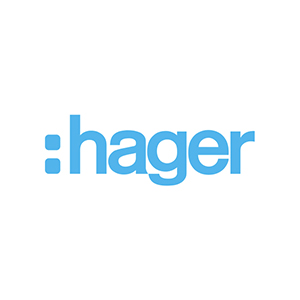 Hager's Power and Lighting board, available in 125A and 200A ratings, is based around a new energy meter developed specifically to provide greater flexibility through different distribution board configuration options. The 200A Power and lighting board delivers the greatest level application flexibility of any standard Power and Lighting board available today.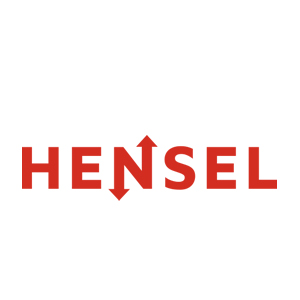 Hensel is a German manufacturer of cable junction boxes and IP rated distribution boards for residential, commercial, and industrial usage with over 90 years of rich history in innovation. Hensel UK is based in Buckinghamshire with huge UK stocks and sells through Electrical Wholesalers and Panel Builders.
Hudson lighting is a British manufacturer of garden lighting. Everything is made in-house in Coulsdon, Surrey. We made sure all of our lights are user serviceable, the LED's, etc can be replaced and 95% of our range is IP68.
Hydra EVC is a new Electric Vehicle Charging brand, launched in the UK in 2022. Forged directly from our sister companies in the MID metering sector, Hydra EVC was founded to bring the same ethos of industry-leading quality and great value to an aggressive emerging market. Our team, with over 25 years experience in the electrical industry, has combined its knowledge and expertise to develop and launch an exciting range of EV chargers, offering simple yet effective solutions for all our customers' requirements.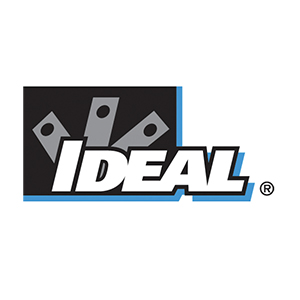 IDEAL INDUSTRIES is exhibiting the 32A Gen II Lever wire connectors certified for use with the In-Sure® Box for enclosure installation plus its SpliceLine® and Push In connectors, T&E Stripper as well as the FT-45® Feed-Thru Modular Plug Solution for fast, easy and accurate data terminations on the stand.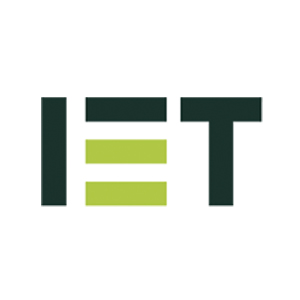 Visit the IET on Stand PB120 at ELEX Alexandra Palace and get 20% discount on all books including copies of BS7671:2018+A2:2022 and all updated guidance publications. You can also hear from our expert technical team at the IET Forums and in the IET Lounge, all seminars eligible for CPD!
Integral LED delivers high-quality designer LED lighting solutions for a range of commercial, industrial, retail, hospitality and residential applications. Visit the stand at the London event to find out more. Leveraging 30 years experience, we understand semiconductor technology at its core. This allows us to innovate and bring cutting-edge products quickly to the market.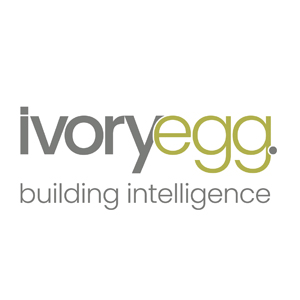 Ivory Egg are an independent technical distributor of KNX products for intelligent homes and 230v products to trade installers. We provide support to help you deliver the best solutions for your projects, and education to help you grow your business. Don't miss our Elex seminar on sustainable smart homes!
The JIB is an impartial organisation that sets the standards for employment, welfare, grading and apprentice training in the electrical contracting industry. The Electrotechnical Certification Scheme (ECS) is the sole ID and competence card scheme for electrotechnical operatives in the UK. The JIB administers the ECS scheme in England, Wales and Northern Ireland.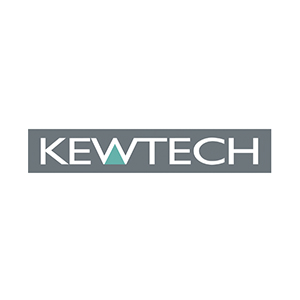 Kewtech manufactures innovative, accurate and reliable test equipment that enables the UK electrical industry to undertake testing obligations quickly and efficiently. All our installation testers are '18th Edition Compliant' and lead the way in ease of use, loop accuracy and repeatability of reading.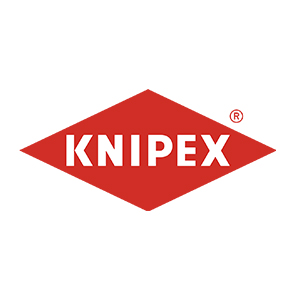 KNIPEX is one of the world's leading brand of pliers. Based in Wuppertal, Germany, KNIPEX is an independently owned family enterprise specialising in the manufacture of high-quality pliers. Visit the stand to chat to the team and see the latest developments.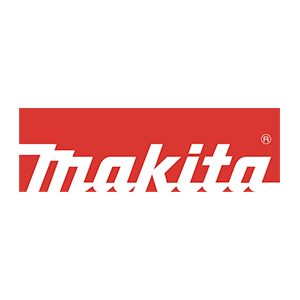 Makita will be showcasing a range of power tools at the London event, including the 80v Max (40v Max x2) 355mm (14") XGT Power Cutter with brushless motor technology, which provides all the power you will need. The CE001G features both anti-restart & lock-off functions, electric brake, and Makita's 'Active Feedback Sensing Technology' (AFT) to protect the operator and the machine.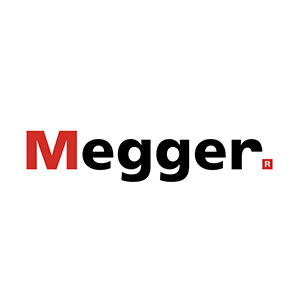 Megger will be exhibiting at every ELEX show in 2023! Along with the entire Low Voltage Installation range, this year we have a brand new Multifunction Tester to showcase, The MFT-X1. This new generation of tester is a must have for any electrician, installer or contractor.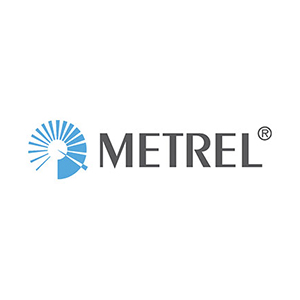 Metrel was established in 1957 and has become one of world's leading manufacturers of measuring and testing equipment. It is one of the few companies in our industry that develops and manufactures products at a single location, starting with design and ending with final assembly, quality control and calibration.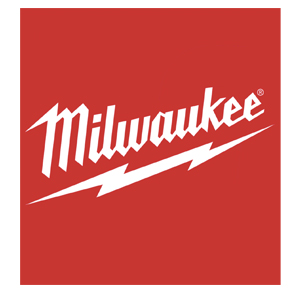 Milwaukee is one of the fastest growing power tool brands in the market. At the stand, you will see a wide range of trade specific solutions. Whether it is through the company's world leading M12™, M18™, its jobsite lighting, time saving accessories or innovative hand tools and storage systems.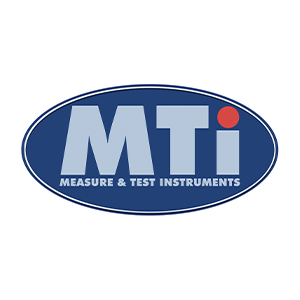 At MTi, we are proud to bring you an extensive selection of test equipment from the most reputable manufacturers in the UK, including the renowned Megger and Fluke. Visit the MTi stand and immerse yourself in the latest technological advancements in testing equipment, including the all-new Ethos 8500 EV Multifunction Tester. Enhance your testing experience by participating in our exciting giveaway for a Fluke T6-1000 PRO worth £333.00.
We produce 'Electrical Switches and Sockets, Group Sockets, Accessories, Cable Trays, ABS Plastic Panels, Electrical Installation Elements, Industrial Electrical Components and Lighting Products' in our fully-integrated production facility which is one of the largest in Europe in its sector. We take responsibility for a Sustainable and Hopeful Future with our 700 employees focused on Innovation and Quality. We make investments to reduce our carbon footprint, we support recycling, volunteering and afforestation activities.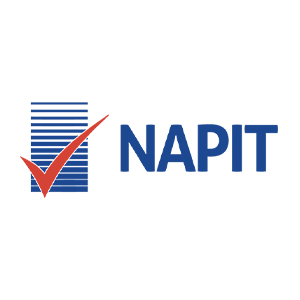 NAPIT pride themselves on their technical excellence and share this knowledge with their members. Take advantage of NAPIT's show offer and get access to this knowledge with our 'Grab your £50' offer. Head over to the NAPIT stand to sign-up and spend your £50 on NAPIT Training, NAPIT publications or a NAPIT FastTest license.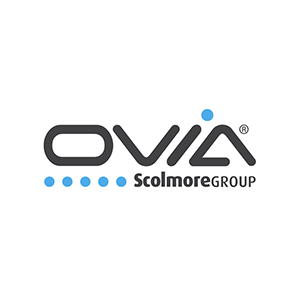 Ovia's Inceptor U-Lite, a linear LED utility luminaire, is a non-corrosive design and protected against the elements. Fittings are available in 3 different lengths and each length is available in a single lamp and a twin lamp equivalent output. The U-lite comprises a slimline design, easy install, pre-fitted anti tamper clips, CCT Switchable and emergency control gear.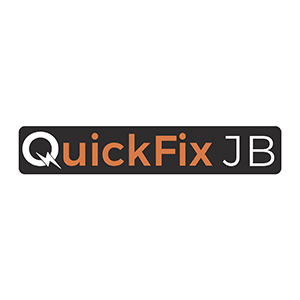 QUICKFIX-JB 3 and QUICKFIX-JB 4 has been designed for use with Wago 221 Series Connectors. Complied with IP20 standard, no screwdriver is required and is Flame Retardant EN60598. Designed and manufactured in the UK. Visit the stand at the London event to find out more.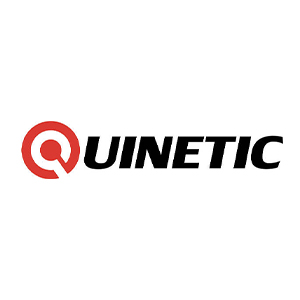 The Quinetic Wireless Switch range - easy to use with simple and flexible installation. No battery and no wiring to the switch. Ideal for lighting, workshops & sheds, listed buildings, conservatories, assisted living & many other applications. Standard receivers controlled via switches and Wi-Fi receivers controlled via an app, Alexa & Google Home.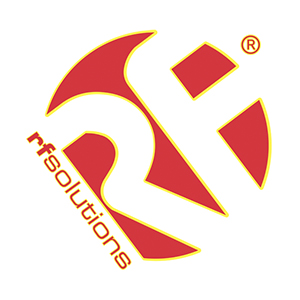 Visit stand PB12 , check out RF Solutions popular MAINSLINK series - the ultimate cable replacement as well as newly launched products from the last two years i.e. MULTILINK, FERRET, BOGEYBOX, RIoT SERIES (app based product), and the new range of IOT sensors. RF Solutions, manufacturers of RF products for over the last 30 years.
Ringa Platform is a smart life SaaS platform, which connects the consumers, manufacturers, big branding, smart hardware solution providers, and telecom operators, and provides users with one-stop smart hardware IoT solutions and unified access to smart devices, standardized end-to-end scenario application program.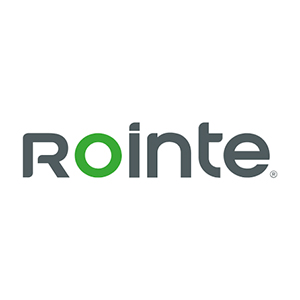 Rointe offers a wide range of electric heating options including radiators, towel rails, underfloor heating and our latest unvented domestic electric hot water solutions.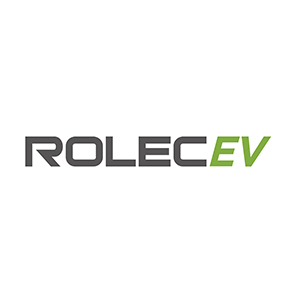 As the UK prepares for a net-zero future, Rolec plays a pivotal role in ensuring that both drivers and businesses are equipped for the nation's electrification plans. With over 15 years of experience in the electric vehicle charging industry and over 300,000 charge points installed, Rolec continues to serve the industry with its innovations in charging hardware and software.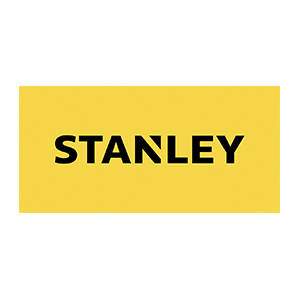 STANLEY® is a leading global manufacturer of hand tools, power tools and accessories, and a flagship brand of the Stanley Black & Decker Corporation. STANLEY® Tools works alongside real tradespeople every-day to make sure its tools for trade are designed to help you give your best to every job.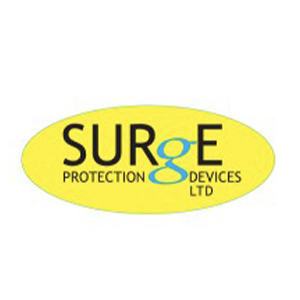 Pop on over to the SPD stand to find details on the new amendment changes and how these will affect your future installations. There will be a range of Surge Protection products on show and some special offers that are only available for these two days!
Established in 2004, TEKLED is a leading supplier/manufacturer forindoorand outdoorlighting fixtures for commercial, industrial, and retail use. TEKLED has a wide range of products benefits from the latest innovations in highly efficient LED lighting technologies.TEKLED isat your service for supporting you with your projects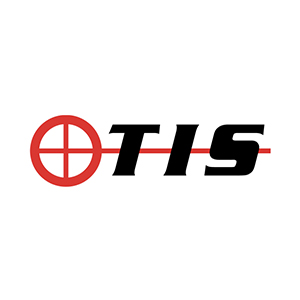 Visit the ALL NEW TIS stand at every ELEX show throughout 2023. In addition to Safe Isolation, Fixed Electrical Installation, Power Quality, Environment & PAT testing equipment, we will be showcasing our market leading Solar PV & multi award winning EVSE measuring instruments. Of course - special deals will be available on the day.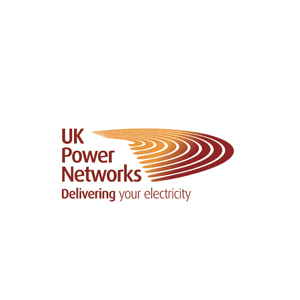 UK Power Networks own and maintain electricity cables and lines across London, the South East and East of England and make sure power flows reliably, safely, and securely. We provide free resources on working safely around the electricity network to support safe working, promote safe behaviours and encourage the sharing of information and knowledge. Work safely to go home safely.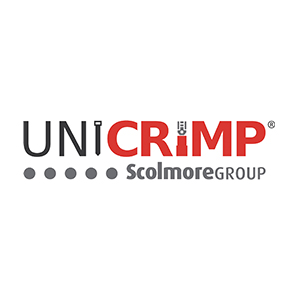 Unicrimp, part of Scolmore Group, has expanded its comprehensive range of cable accessories. The Q-NECT range comprises lever connectors and IP rated connection boxes. This range will provide electricians with strong, quick and reliable solutions offering versatility when carrying out everyday tasks. Take a look at the new range at the Bolton show.
The Vantainer van racking system offers the ideal solution to transport tools and equipment safely, quickly and in an organised system. This is accomplished through a unique patented case system which enables all systainer® cases to be stacked and linked together. Manufactured in Germany by Tanos, the systainer® cases are renowned the world over for their functionality.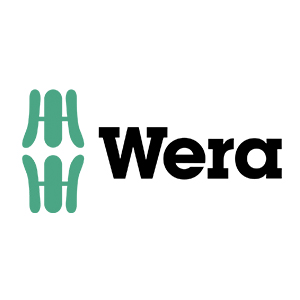 Wera is a leading global manufacturer of screw-driving tools, known worldwide for their innovation, functionality and unbeatable level of quality. Each product is designed to challenge existing standards and push boundaries, to ensure the user experience is easier, safer and full of joy!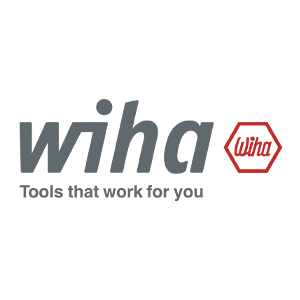 Wiha seeks to make daily life easier for users with a product assortment of innovative hand tool solutions geared towards user needs. This is why Wiha develops, designs and manufactures products that meet the strictest requirements for quality, functionality, durability and ergonomic design. Visit the stand to see the latest products available.
ALEXANDRA PALACE
ALEXANDRA PALACE WAY
LONDON
N22 7AY
BY CAR
Situated between Muswell Hill and Wood Green. Parking is FREE.
BY TRAIN
Wood Green (Picadilly Line) is the nearest underground station and Alexandra Palace is the nearest overground station.