WESTPOINT, EXETER | 27TH & 28TH SEPTEMBER 2023 | 10AM-4PM

MORE EXHIBITORS TO BE ANNOUNCED...
Smart Home, security and networking are lucrative new areas of business for electricians. Alltrade is a leading distributor serving these sectors, backing up its extensive product range with nationwide trade counters, free training, free delivery and free technical planning/support. Drop by the stand and chat over how your business can expand into these new areas, fully supported by Alltrade.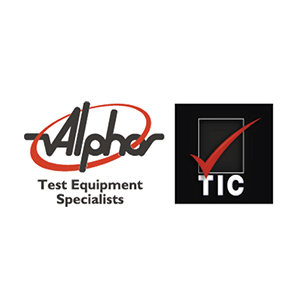 The UK's leading Test Equipment Suppliers & Calibration Services. Check out the stand for the latest Multifunction Testers, Earth Leakage Clamps, Multimeters, PAT Testers, Two Pole Testers, Non-Contact Voltage Testers, Thermal Imaging Cameras & Electrical wiring accessories from Megger, Fluke, Seaward, Kewtech, Metrel & Martindale + many more!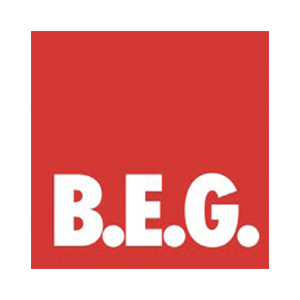 With over 45 years of supplying innovative sensor solutions, BEG will be exhibiting its core product ranges at the Sandown event. The company's new Dali range of compact PIR sensors, DACO will also be on display, along with Occulog, which provides a simple traffic light visual indication of the air quality in the room.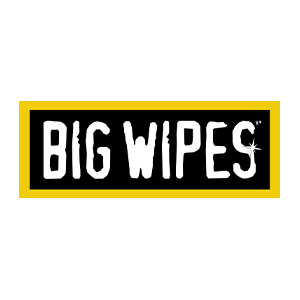 The market leading Big Wipes range with antiviral (EN14476) and antibacterial (EN1276) efficacy offers professional tradespeople an all-in-one cleaning and disinfecting solution for hands, tools and surfaces. Dermatologically tested and non-toxic, Big Wipes cleaning wipes also contains four great skin conditioners which all help to nourish and protect the skin.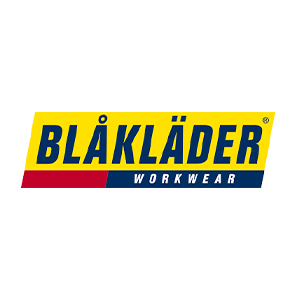 Blåkläder is a family-owned business that has been developing, manufacturing and selling workwear since 1959. It's become one of Europe's largest manufacturers of heavy-duty work garments, producing around 4,5 million garments a year at our own factories. Visit the stand to see the latest developments.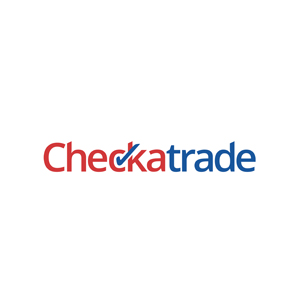 If you're a new trade looking to build your business or just need to fill a few gaps in your diary, Checkatrade will help you get a steady flow of leads. Build your reputation with Checkatrade and become a trade customers can trust.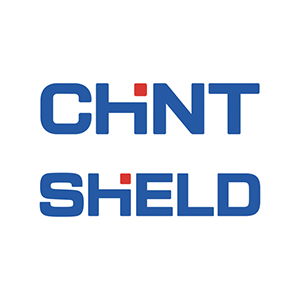 Chint Shield offers a complete low voltage electrical solution for domestic, commercial and industrial installations, with many products designed, manufactured and assembled in the UK. Continuous investment in quality people has allowed Chint Shield to develop a strong commercial and technical team, capable of supporting the needs of its growing customer base from its location just south of Manchester.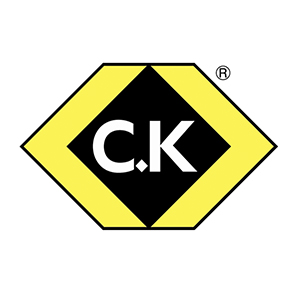 C.K Tools has been at the forefront of hand tool manufacturing for many years, producing innovative, high quality tools, designed to satisfy the most demanding needs of trade professionals. C.K's wide range of products are all engineered to offer great performance, durability, accuracy and strength to achieve the best results. Visit the stand to see the latest developments and pick up a show deal.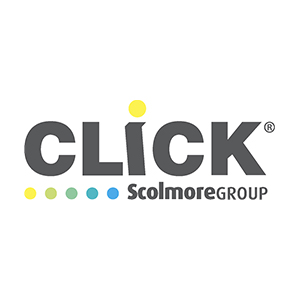 Scolmore's Click wiring accessories range remains a firm favourite with electrical contractors and Elucian by Click, is an extensive metal consumer unit range which includes AFDDs and protective devices. Visit the Click stand at Elex and take a look up close of our wiring accessory ranges including: Mode, Deco, Deco+, Define, Definity, New Media and our ClickSmart+ range. Plus you could bag yourself some Click Smart+ Goodies!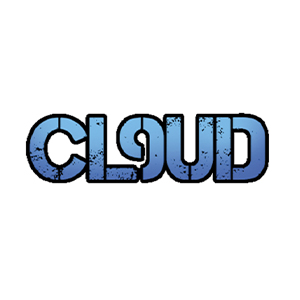 Cl9ud is back at the Exeter event with a range of gadgets to make your working day easier. See the latest wireless in van chargers, hard wearing kevlar cables guaranteed unbreakable and 18w fast charging plugs and cables. Exclusive show offers will also be available.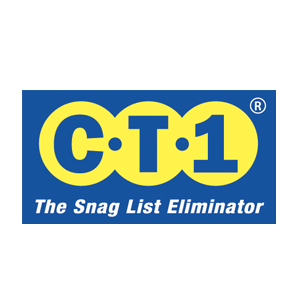 C-TEC delivered on demand by producing CT1, The Snag List Eliminator. This unique sealant and construction adhesive replaces numerous products from just one tube, offering a unique adhesion on virtually any material, without the need for additional fixings.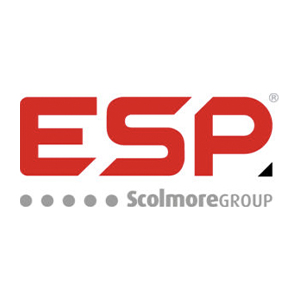 ESP has been supplying security related products to the electrical industry for 30 years. The core ranges currently include CCTV, Access Control, Emergency Lighting, Fire Protection and Smart Security. The Sangamo range of time switches and heating controls is also part of the ESP product portfolio. The latest development of the category sees the launch of a brand new 24/7 Colour IP CCTV range, which will take its CCTV offer to another level, visit the ESP stand to learn more!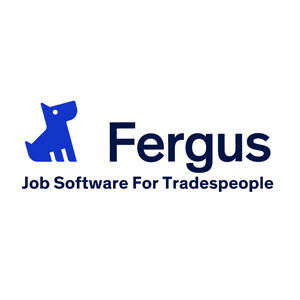 We're going to be showing off everything great Fergus has been up to this year, including helping electricians to build better businesses with the help of Fergus software and our brand new Fergus Go app.
Gap Lighting is a recognised leader in Smart LED lighting solutions and colour control systems. As it celebrates 24 years in the industry, its love for lighting continues, as does the commitment to offering highly efficient multifunctional products created to be contemporary in design with unique features ideal for a wide range of project solutions.
GEWISS is delighted to be attending ELEX 2023. Discover the wide range of products that Gewiss has to offer. From distribution boards to 70RT Rotary Isolators, I-ON EV charges to industrial and sports lighting, Gewiss provides an endless range of solutions that you can use in various settings.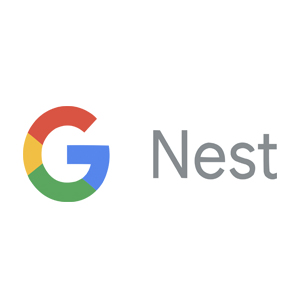 Google Nest products work seamlessly together to make homes more helpful. So your customers can stay informed, comfortable and secure. And with devices powered by Hey Google, like Nest Mini, they can control compatible connected home products with their voice. Meet the team and find out how you can become a Nest Pro and build the helpful home.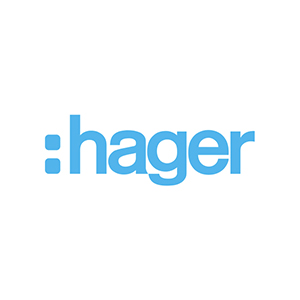 Hager's Power and Lighting board, available in 125A and 200A ratings, is based around a new energy meter developed specifically to provide greater flexibility through different distribution board configuration options. The 200A Power and lighting board delivers the greatest level application flexibility of any standard Power and Lighting board available today.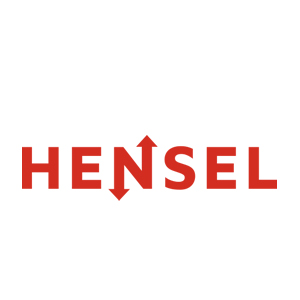 Hensel is a German manufacturer of cable junction boxes and IP rated distribution boards for residential, commercial, and industrial usage with over 90 years of rich history in innovation. Hensel UK is based in Buckinghamshire with huge UK stocks and sells through Electrical Wholesalers and Panel Builders.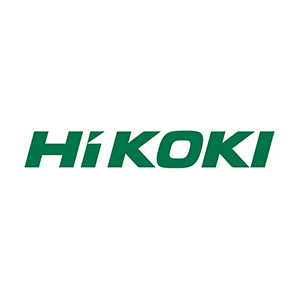 HiKOKI UK proudly supplies high performance power tools to professional trades people. Boasting a comprehensive range of corded and cordless power tools, alongside an extended 5 year warranty; the HiKOKI team have got you covered! Visit the stand at the Exeter event to see the latest developments.
Hudson lighting is a British manufacturer of garden lighting. Everything is made in-house in Coulsdon, Surrey. We made sure all of our lights are user serviceable, the LED's, etc can be replaced and 95% of our range is IP68.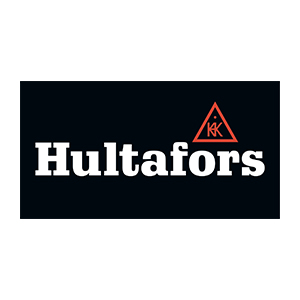 Hultafors develops innovative workwear, sustainable tools and forward-thinking solutions to give professional users the best of functionality, safety, protection and efficiency. Visit the stand to see the latest products from CLC Work Gear, Scangrip, Solid Gear and Hellberg.
Hydra EVC is delighted to be attending ELEX 2023. Visit the stand at the Exeter event to find out more.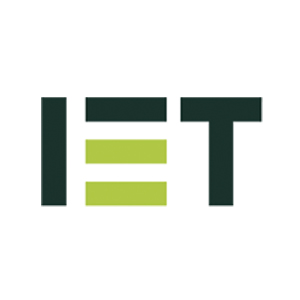 Visit the IET stand to find out more about the recent changes to the IET Wiring Regulations. Get 20% off Amendment 2:2022 to BS 7671:2018 18th Edition of the IET Wiring Regulations and all updated guidance on the stand.
Integral LED is delighted to be attending ELEX 2023. Visit the stand at the Exeter event to find out more.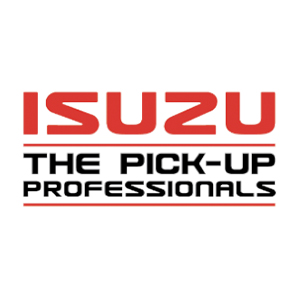 Isuzu has the best pickups in the UK with a Utility & Premium range to suit your specific needs at competitive prices.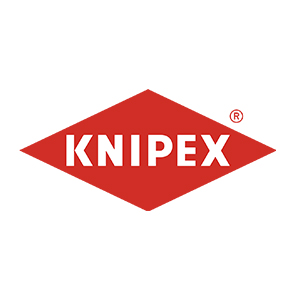 KNIPEX specialises in the manufacture of high quality pliers. Designed and manufactured with the highest degree of reliability and subjected to rigorous tests, KNIPEX products are trusted by professional users in 100 countries throughout the world. Meet the team at the Exeter show and see for yourself why KNIPEX is the only choice for the professional.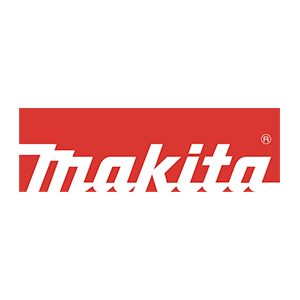 Makita, the foremost manufacturer of power tools in the world. With 100 years' experience, our products are lauded the world over for their performance and quality. From our safety solutions like AVT and dust extraction, through to our Lithium-Ion battery and charger technology, Makita is at the forefront of innovation.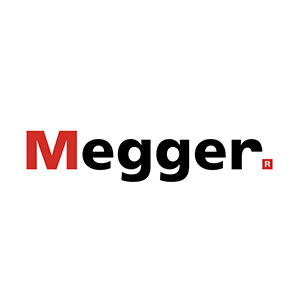 Along with the entire Low Voltage Installation range, this year Megger has a brand new Multifunction Tester to showcase, The MFT-X1. This new generation of tester is a must have for any electrician, installer or contractor.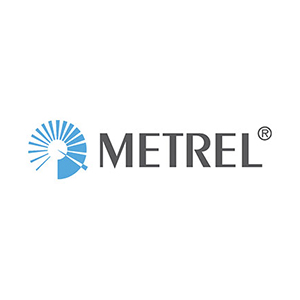 Metrel was established in 1957 and has become one of world's leading manufacturers of measuring and testing equipment. It is one of the few companies in our industry that develops and manufactures products at a single location, starting with design and ending with final assembly, quality control and calibration.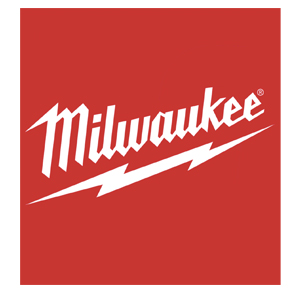 Milwaukee is one of the fastest growing power tool brands in the market. At the stand, you will see a wide range of trade specific solutions. Whether it is through the company's world leading M12™, M18™, its jobsite lighting, time saving accessories or innovative hand tools and storage systems.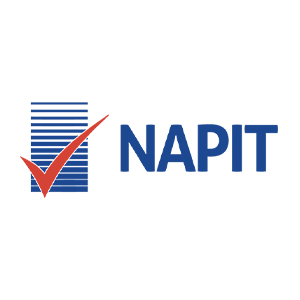 NAPIT are a leading Government approved and United Kingdom Accreditation Service (UKAS) accredited membership scheme operator in the building services and fabric sector. With a wealth of experience, technical expertise and a vast array of products and services, NAPIT offers the complete solution for certification, training, and business support services.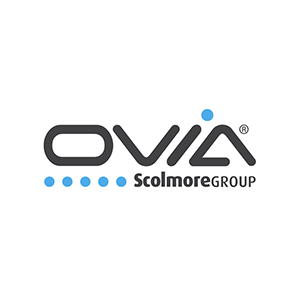 OVIA is an independent lighting company and part of the expanding Scolmore Group. The company offers installers an extensive range of high quality, competitively-priced products that are suitable for a range of projects. Ovia has released its fourth catalogue issue and sitting within the overall collection is the premium range of inceptor products: Inceptor Duo, Inceptor Hi-Lite and Inceptor U-Lite. Ovia is offering a dedicated lighting design service, allowing customers to access free lighting design schemes for commercial projects, visit the Ovia stand to learn more about this service.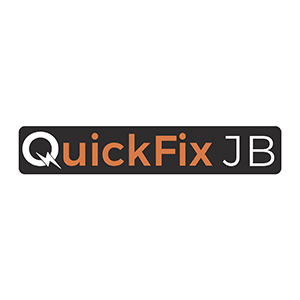 QUICKFIX-JB 3 and QUICKFIX-JB 4 has been designed for use with Wago 221 Series Connectors. Complied with IP20 standard, no screwdriver is required and is Flame Retardant EN60598. Designed and manufactured in the UK.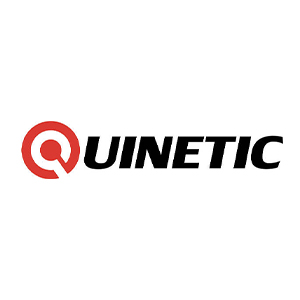 The Quinetic Wireless Switch range - easy to use with simple and flexible installation. No battery and no wiring to the switch. Ideal for lighting, workshops & sheds, listed buildings, conservatories, assisted living & many other applications. Standard receivers controlled via switches and Wi-Fi receivers controlled via an app, Alexa & Google Home.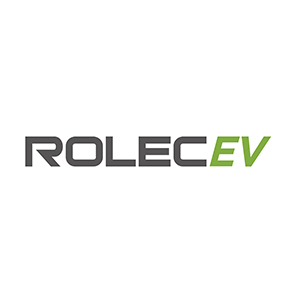 As the UK prepares for a net-zero future, Rolec plays a pivotal role in ensuring that both drivers and businesses are equipped for the nation's electrification plans. With over 10 years of experience in the electric vehicle charging industry and over 290,000 chargepoints installed, Rolec continues to serve the industry with its innovations in charging hardware and software.
Saxby Lighting has been designing and manufacturing lights for commercial and domestic use for over 30 years. Our team of lighting specialists combine a wealth of knowledge with a passion for innovation to create solutions. Visit them at the stand to find out more.
Schneider Electric believes that access to energy and digital is a basic human right, so they empower everyone to make the most of their energy and resources - ensuring that Life Is On everywhere, for everyone, at every moment. Visit the stand to see the latest developments.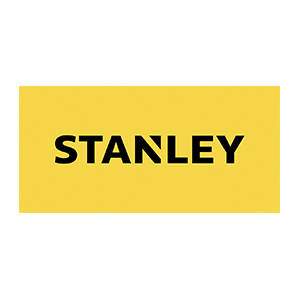 STANLEY® is a leading global manufacturer of hand tools, power tools and accessories, and a flagship brand of the Stanley Black & Decker Corporation. STANLEY® Tools works alongside real tradespeople every-day to make sure its tools for trade are designed to help you give your best to every job.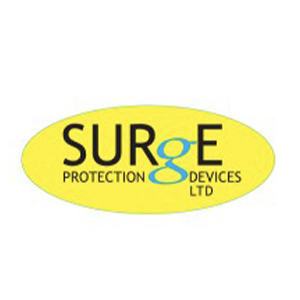 SPD and its partners have been solving problems in Lightning & Surge Protection for over 50 years. Its devices are European designed and manufactured, state of the art products, which exceed the requirements of the latest standards. With over 3000 products in its range, SPD are the market's Surge Protection specialists, with a device to suit every installation.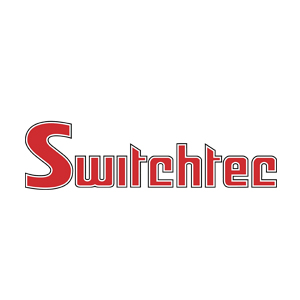 Switchtec Ltd operates as a UK franchisee for world-wide manufacturers of quality components. We will be attending Elex displaying a range of surge protection, switchgear, control components, cable termination and audible and visual alarms. Switchtec has provided a dedicated service to its wide UK customer base for over 35 years. Our products are ideally suited for the Electrical Wholesale market with over seven thousand product lines ex-stock for immediate despatch
Established in 2004, TEKLED is a leading supplier/manufacturer for indoor and outdoor lighting fixtures for commercial, industrial, and retail use. TEKLED has a wide range of products benefits from the latest innovations in highly efficient LED lighting technologies. TEKLED is at your service for supporting you with your projects.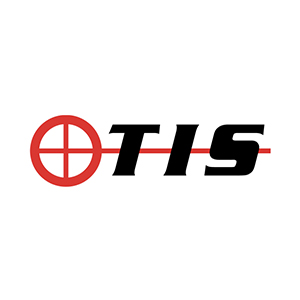 Visit the stand to see the TIS 700 Elite Downloading Pat Tester, which stores results onto an SD card and produces professional reports, without costly software. Also on show, the MFTPRO Tester, which carries out all the tests from the 18th Edition Plus, Power Quality Analysis, Voltage Drop & Earth Leakage Tests.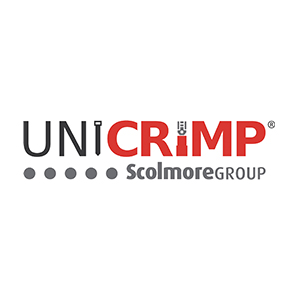 Unicrimp offers a comprehensive range of cable accessory products. Marketed under Q-Crimp, the range includes cable ties, crimp terminals, PVC tape, copper tube terminals, cable clips, and brass/ nylon glands. The Q-Fire fire-rated product range will help installers satisfy the latest regulations. Unicrimp also supplies OB1, the multi-surface sealant and adhesive brand. Visit the Unicrimp stand to get yourself a trade tub full of goodies.
The Vantainer van racking system offers the ideal solution to transport tools and equipment safely, quickly and in an organised system. This is accomplished through a unique patented case system which enables all systainer® cases to be stacked and linked together. Manufactured in Germany by Tanos, the systainer® cases are renowned the world over for their functionality.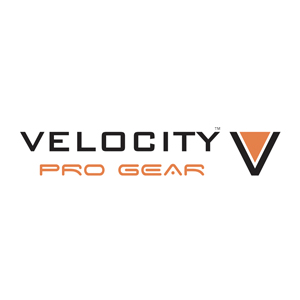 Velocity Pro Gear offers affordable, premium, and innovative lines from backpacks to open totes. Its products are engineered to the highest standard for all trades and its team of Professionals have worked in a variety of Construction industries, that has enabled them to design and construct the tool storage you need.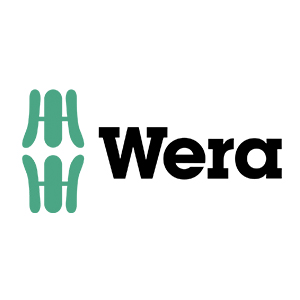 Wera is a leading global manufacturer of screw-driving tools, known worldwide for their innovation, functionality and unbeatable level of quality. Each product is designed to challenge existing standards and push boundaries, to ensure the user experience is easier, safer and full of joy!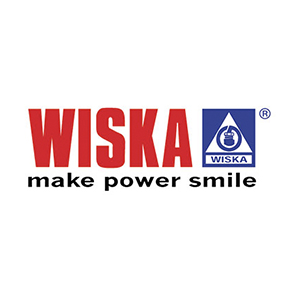 WISKA UK is one of the UK's market leaders in the manufacture and supply of Junction Boxes, Cable Glands and Gel/ Gel Jointing products. Its products are designed, developed and tested extensively by a team of highly skilled Designers and Engineers at the company's facilities in Germany.
Manage your jobs with photos with the free photo app for tradespeople. When you take a photo, the app marks the location as a job and creates a Yepic. You can add a caption such as a customer's name or whatever makes it identifiable to you.
WESTPOINT
CLYST ST MARY
EXETER
EX5 1DJ


BY CAR
The arena is 1 mile from junction 30 of the M5.
Parking is FREE.

BY TRAIN

Exeter St. David's station is 6 miles from the arena.