WESTPOINT, EXETER
27TH SEPTEMBER 2023 10AM-4PM
& 28TH SEPTEMBER 2023 10AM-3:30PM
MORE EXHIBITORS TO BE ANNOUNCED...
To support the mental health of tradespeople, Elex is launching a dedicated Mental Health Hub at the Exeter show with the aim of fostering conversation and offering support. Supported by two leading charities, visitors can drop in and talk about improving mental well-being for themselves, or someone else in their life who needs help.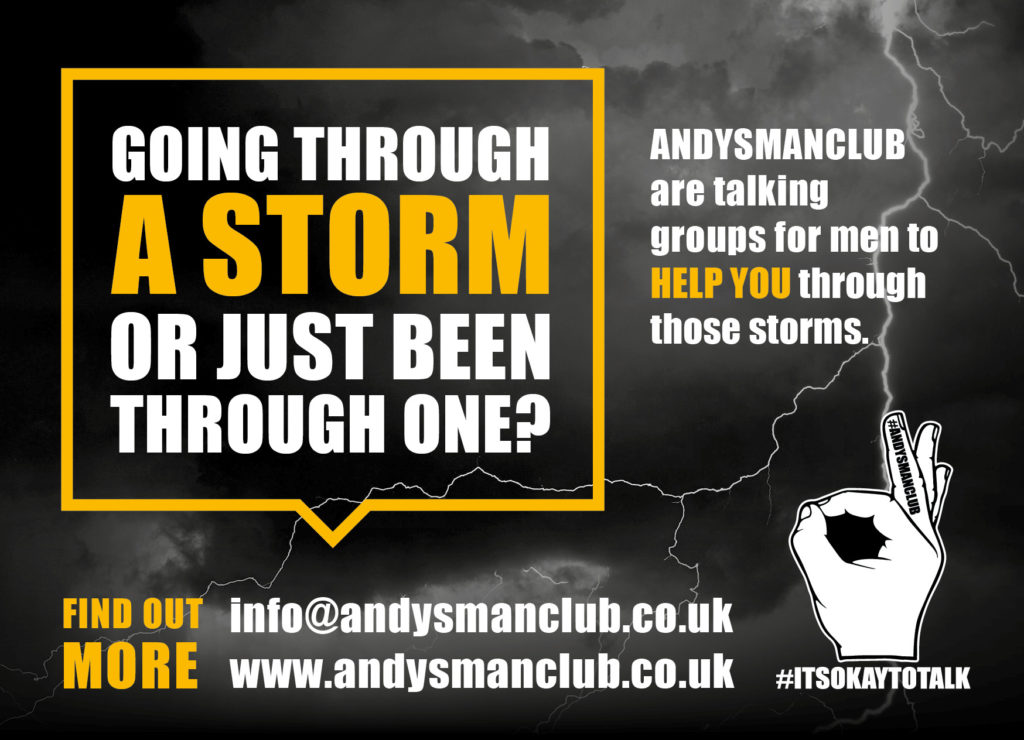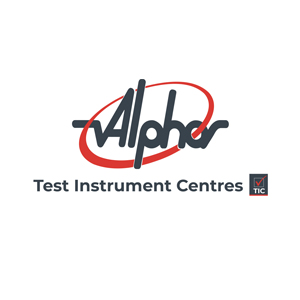 The UK's leading Test Equipment Suppliers & Calibration Services. Check out the stand for the latest Multifunction Testers, Earth Leakage Clamps, Multimeters, PAT Testers, Two Pole Testers, Non-Contact Voltage Testers, Thermal Imaging Cameras & Electrical wiring accessories from Megger, Fluke, Seaward, Kewtech, Metrel & Martindale + many more!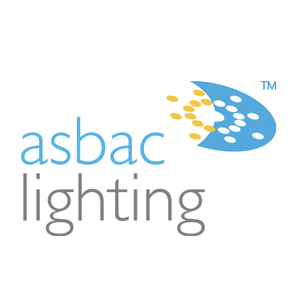 Asbac Lighting, durable exterior lighting that stands the test of time. Our external lighting ranges are carefully selected for the UK climate, supplying Asbac Solar and Fumagalli. With the installer at the front of our thinking, our aim is to make lighting installs quick and hassle-free and we are excited to exhibit new products in both of our ranges.
The BeadMaster™ range of cover plate products deliver a perfect finish around sockets, switches, downlights and sprinklers. This means the highest quality results are achieved first time, every time, thus reducing the re-work and associated snagging costs.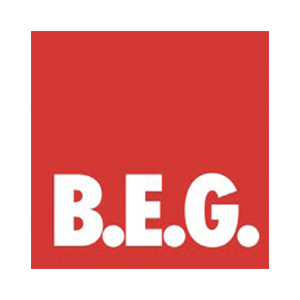 With over 45 years of supplying innovative sensor solutions, BEG will be exhibiting its core product ranges at the Sandown event. The company's new Dali range of compact PIR sensors, DACO will also be on display, along with Occulog, which provides a simple traffic light visual indication of the air quality in the room.
BigChange is the all-in-one Job Management System that's helping electrical businesses across the UK to win more work, take control of their operations and deliver winning customer experiences. Bringing CRM, job scheduling, live tracking, mobile app, job finance and business intelligence into one simple and easy to integrate platform.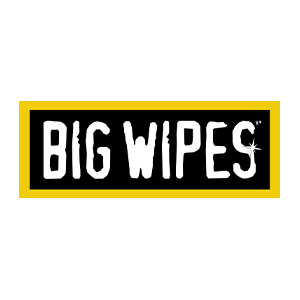 The market leading Big Wipes range with antiviral (EN14476) and antibacterial (EN1276) efficacy offers professional tradespeople an all-in-one cleaning and disinfecting solution for hands, tools and surfaces. Dermatologically tested and non-toxic, Big Wipes cleaning wipes also contains four great skin conditioners which all help to nourish and protect the skin.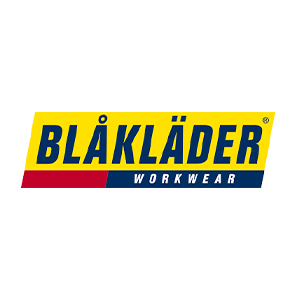 Blåkläder is a family-owned business that has been developing, manufacturing and selling workwear since 1959. It's become one of Europe's largest manufacturers of heavy-duty work garments, producing around 4,5 million garments a year at our own factories. Visit the stand to see the latest developments.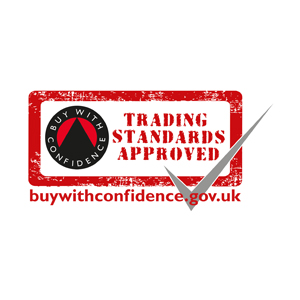 Buy With Confidence is the largest local authority run business approval scheme. Members are approved by Trading Standards, giving customers reassurance and protecting the community from rogue traders
Callidus Wholesale are a solar distributor based in the South West. Their primary focus is to distribute the best brands for the market. We have invested in a Customer Support Service centre that offer after sales care and tech support, offering installers complete peace of mind. Callidus Wholesale are also distributors of bespoke "off-grid" products, manufactured in our facility in Devon, which means no job is too far off the beaten track for us.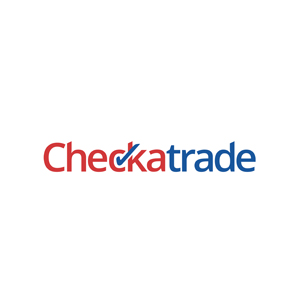 If you're a new trade looking to build your business or just need to fill a few gaps in your diary, Checkatrade will help you get a steady flow of leads. Build your reputation with Checkatrade and become a trade customers can trust.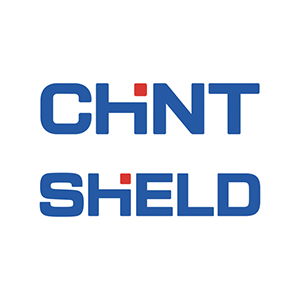 Chint Shield offers a complete low voltage electrical solution for domestic, commercial and industrial installations, with many products designed, manufactured and assembled in the UK. Continuous investment in quality people has allowed Chint Shield to develop a strong commercial and technical team, capable of supporting the needs of its growing customer base from its location just south of Manchester.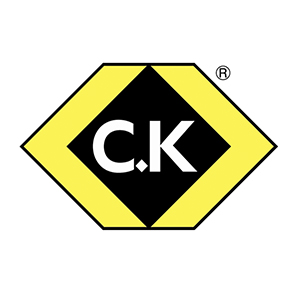 C.K Tools has been at the forefront of hand tool manufacturing for many years, producing innovative, high quality tools, designed to satisfy the most demanding needs of trade professionals. C.K's wide range of products are all engineered to offer great performance, durability, accuracy and strength to achieve the best results. Visit the stand to see the latest developments and pick up a show deal.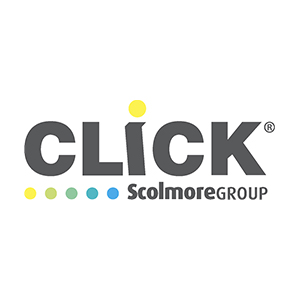 Click provide an inclusive range of reliable, high quality and competitively priced products with the contractor in mind. By enabling hassle-free instillation, wiring accessories and consumer units have never been easier to install. New additions include the Definity Complete in Antique Brass and the Elucian Mounting Frame and Cable entry plates. These can be found at https://www.scolmore.com/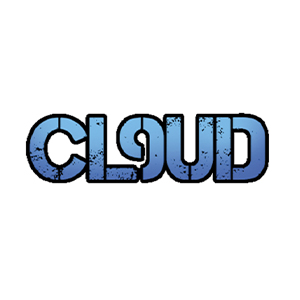 Cl9ud is back at the Exeter event with a range of gadgets to make your working day easier. See the latest wireless in van chargers, hard wearing kevlar cables guaranteed unbreakable and 18w fast charging plugs and cables. Exclusive show offers will also be available.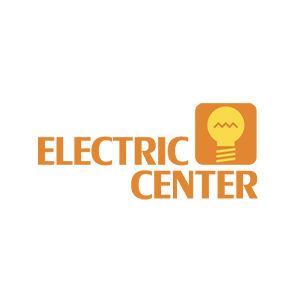 Electric Center is part of Edmundson Electrical, the leading distributor of branded electrical equipment and associated construction products. We serve the UK&I from over 400 strategic locations. We also bring focus to our CABLETECH and UK GREENTECH in-house operations, as well as the largest range and volume of locally stocked general electrical products.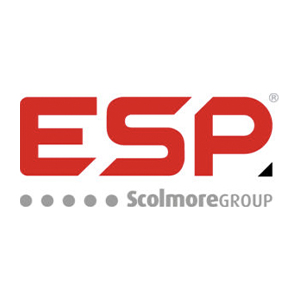 As leading safety and security product specialists, ESP offer a variety of electronic security and fire detection solutions to meet the requirements of installers across domestic and commercial applications. The range includes CCTV, Access Control, Video Door Entry, Fire Protection products, the Duceri Emergency Lighting collection as well as the newly launched Aperta IP.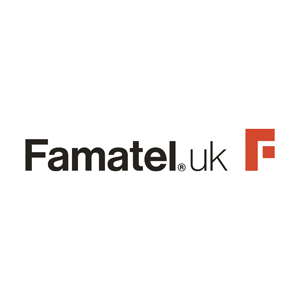 Famatel's three decades of experience developing electrical solutions trusted across the board, provide the know-how and technology to develop electrical solutions that meet your industry's needs. FamatelUK specializes in custom build solutions, incorporating BS4343 plugs/sockets with meticulous attention to detail whilst adhering to the highest standards of quality and safety.
Fenixlight is a leading global brand building the latest technology into tough lighting tools for tough jobs. Designed and constructed to the highest industry standards to perform year after year in the most arduous conditions. Visit our stand to find out more and take advantage of show only prices.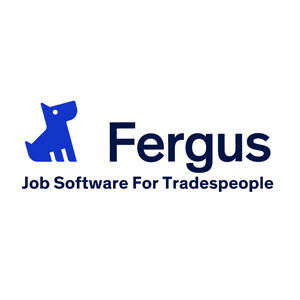 Fergus Software is the all-in-one job management tools for trades businesses, allowing you to manage your business on the go. With quoting/invoicing and team management tools all in one place, you can take care of business, even when you're out on the tools. Visit the stand for hands-on demonstrations and expert business advice.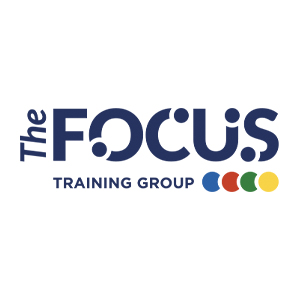 Visit the Focus Training Group booth at Elex Show 2023 to meet our experienced staff, explore our advanced courses in electrical, fire, and security, and get a glimpse of our state of the art training centres. Don't miss the chance to enter our competition and win a valuable course.
Gap Lighting is a recognised leader in Smart LED lighting solutions and colour control systems. As it celebrates 24 years in the industry, its love for lighting continues, as does the commitment to offering highly efficient multifunctional products created to be contemporary in design with unique features ideal for a wide range of project solutions.
GEWISS is delighted to be attending ELEX 2023. Discover the wide range of products that Gewiss has to offer. From distribution boards to 70RT Rotary Isolators, I-ON EV charges to industrial and sports lighting, Gewiss provides an endless range of solutions that you can use in various settings.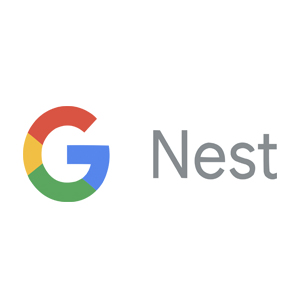 Google Nest products work seamlessly together to make homes more helpful. So your customers can stay informed, comfortable and secure. And with devices powered by Hey Google, like Nest Mini, they can control compatible connected home products with their voice. Meet the team and find out how you can become a Nest Pro and build the helpful home.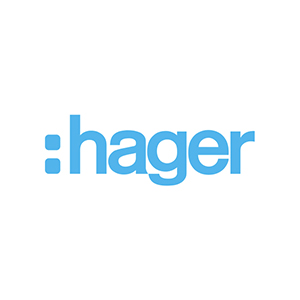 Hager's Power and Lighting board, available in 125A and 200A ratings, is based around a new energy meter developed specifically to provide greater flexibility through different distribution board configuration options. The 200A Power and lighting board delivers the greatest level application flexibility of any standard Power and Lighting board available today.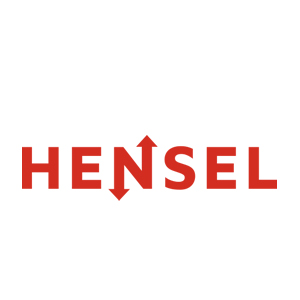 Hensel is a German manufacturer of cable junction boxes and IP rated distribution boards for residential, commercial, and industrial usage with over 90 years of rich history in innovation. Hensel UK is based in Buckinghamshire with huge UK stocks and sells through Electrical Wholesalers and Panel Builders.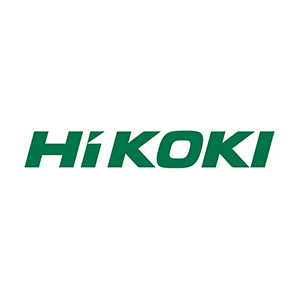 HiKOKI UK proudly supplies high performance power tools to professional trades people. Boasting a comprehensive range of corded and cordless power tools, alongside an extended 5 year warranty; the HiKOKI team have got you covered! Visit the stand at the Exeter event to see the latest developments.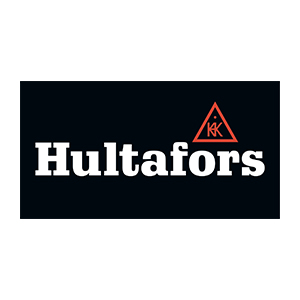 Hultafors develops innovative workwear, sustainable tools and forward-thinking solutions to give professional users the best of functionality, safety, protection and efficiency. Visit the stand to see the latest products from CLC Work Gear, Scangrip, Solid Gear and Hellberg.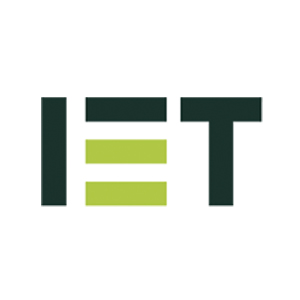 Visit the IET stand at ELEX and get 20% discount on BS7671:2018+A2:2022 and our expert guidance publications (print & digital)! You can also hear from our expert technical team at the IET Forums who will be discussing the latest developments within the electrical industry.
Integral LED delivers high-quality designer led lighting solutions for a range of commercial, industrial, retail, hospitality, and residential applications. Leveraging 30 years' experience, the company understands semiconductor technology at its core, allowing it to bring cutting-edge products quickly to market. Integral LED is a one-stop shop for all your lighting requirements.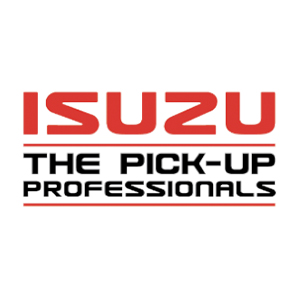 Isuzu has the best pickups in the UK with a Utility & Premium range to suit your specific needs at competitive prices.
The JIB is an impartial organisation that sets the standards for employment, welfare, grading and apprentice training in the electrical contracting industry. The Electrotechnical Certification Scheme (ECS) is the sole ID and competence card scheme for electrotechnical operatives in the UK. The JIB administers the ECS scheme in England, Wales and Northern Ireland.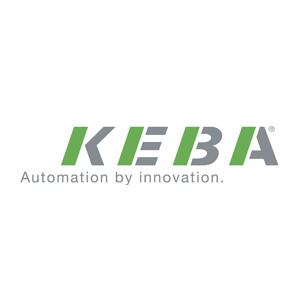 Keba is an international company based in Austria with branches around the world. With over five decades of experience in electronics and 15 years in EV charging, we've been in the EV industry from the start, so really understand what customers want. That's why we make high quality carbon neutral chargers that are extremely reliable, easy to fit and easy to use.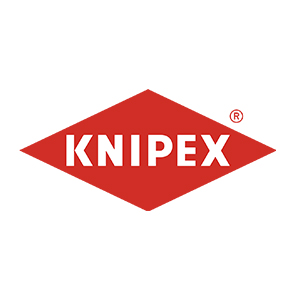 KNIPEX specialises in the manufacture of high quality pliers. Designed and manufactured with the highest degree of reliability and subjected to rigorous tests, KNIPEX products are trusted by professional users in 100 countries throughout the world. Meet the team at the Exeter show and see for yourself why KNIPEX is the only choice for the professional.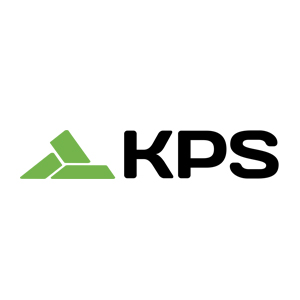 Our companies work globally, serving our customers worldwide. We manufacture test and measuring instruments for the electrical and automotive industry, from the entry level to high tech advanced products.With customers over 20 years old, our goal is to be a recognized, honest and fair company. In adittion, we aim to be the most valued partner for our customers in the research, development, manufacture and supply of innovative, modern and customer-focused technologies.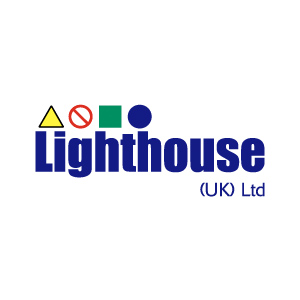 Cable marking, Asset labels, instruction labels, equipment ID and rating plates, small data labels incorporating 2D barcodes, electrical marking, safety signs and specialist labels can all be produced with ease using Lighthouse sign & label marking systems.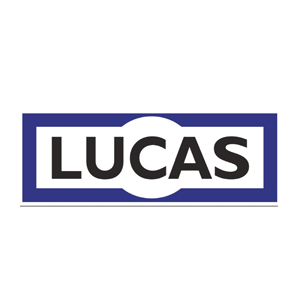 G H Lucas & Co. Ltd's in partnership with Raytech Italy, the largest producer of gel technology electrical products in the world. Where protection from dust and water ingress is paramount the selection of potting compounds such as Magic Gel, pre-filled gel connectors such as Fred or Mammut Gel Covers and innovative gel filled enclosure systems provides a complete solution to any installers needs. Come and see the latest is gel innovations.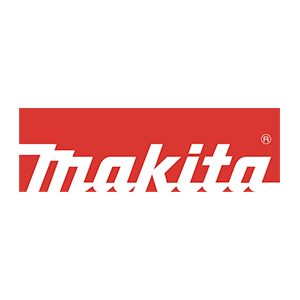 Makita, the foremost manufacturer of power tools in the world. With 100 years' experience, our products are lauded the world over for their performance and quality. From our safety solutions like AVT and dust extraction, through to our Lithium-Ion battery and charger technology, Makita is at the forefront of innovation.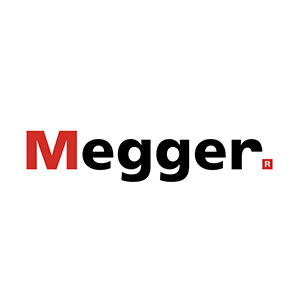 Along with the entire Low Voltage Installation range, this year Megger has a brand new Multifunction Tester to showcase, The MFT-X1. This new generation of tester is a must have for any electrician, installer or contractor.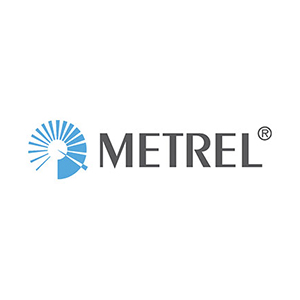 Metrel was established in 1957 and has become one of world's leading manufacturers of measuring and testing equipment. It is one of the few companies in our industry that develops and manufactures products at a single location, starting with design and ending with final assembly, quality control and calibration.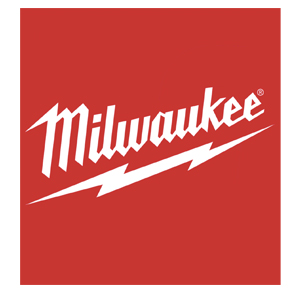 Milwaukee is one of the fastest growing power tool brands in the market. At the stand, you will see a wide range of trade specific solutions. Whether it is through the company's world leading M12™, M18™, its jobsite lighting, time saving accessories or innovative hand tools and storage systems.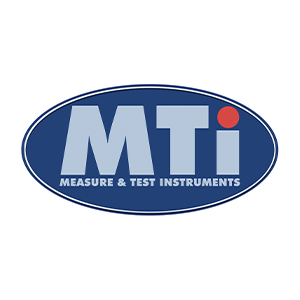 MTi is proud to bring you an extensive selection of test equipment from some of most reputable manufacturers in the UK, including Megger and Fluke. Visit the stand to see the latest technological advancements in testing equipment, including the new Ethos 8500 EV Multifunction Tester.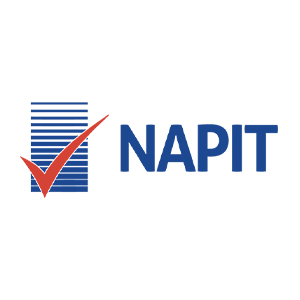 NAPIT are a leading Government approved and United Kingdom Accreditation Service (UKAS) accredited membership scheme operator in the building services and fabric sector. With a wealth of experience, technical expertise and a vast array of products and services, NAPIT offers the complete solution for certification, training, and business support services.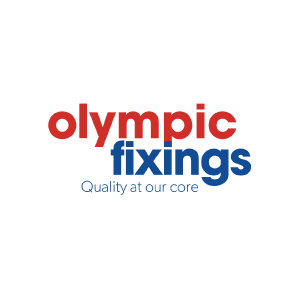 Elevate your electrical projects with Olympic Fixings – your innovative partner for fastener and fixing solutions. Backed by 30+ years of Industry expertise and built on the foundation of 'Quality at our Core', we deliver top-tier products, empowering electrical specialists to excel in every project.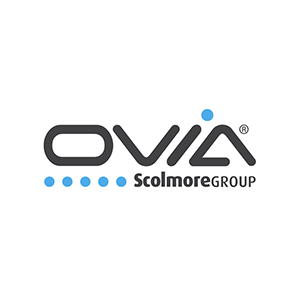 The comprehensive collection of lighting products from Ovia® provides solutions for a whole spectrum of projects, including domestic, commercial, industrial, utility, amenity, emergency lighting and floodlighting. Amongst recent launches, is the addition of the REX bulkheads, which are IP65 rated and suitable for large indoor areas. For more information, visit https://oviauk.com/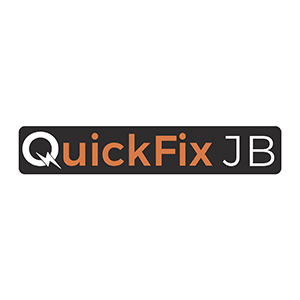 QUICKFIX-JB 3 and QUICKFIX-JB 4 has been designed for use with Wago 221 Series Connectors. Complied with IP20 standard, no screwdriver is required and is Flame Retardant EN60598. Designed and manufactured in the UK.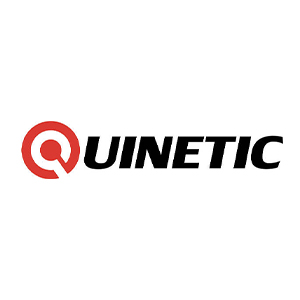 The Quinetic Wireless Switch range - easy to use with simple and flexible installation. No battery and no wiring to the switch. Ideal for lighting, workshops & sheds, listed buildings, conservatories, assisted living & many other applications. Standard receivers controlled via switches and Wi-Fi receivers controlled via an app, Alexa & Google Home.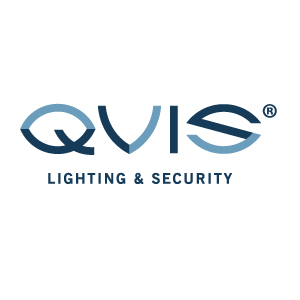 QVIS is delighted to be attending the Exeter event. Visit the stand for more information.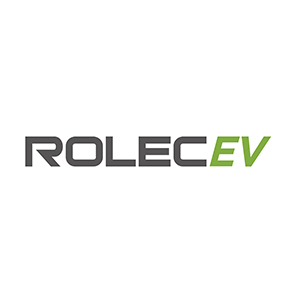 As the UK prepares for a net-zero future, Rolec plays a pivotal role in ensuring that both drivers and businesses are equipped for the nation's electrification plans. With over 15 years of experience in the electric vehicle charging industry and over 300,000 charge points installed, Rolec continues to serve the industry with its innovations in charging hardware and software.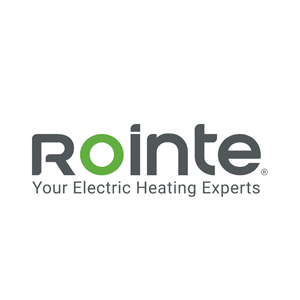 Discover the latest electric heating systems with a multitude of benefits available from Rointe, including its new efficient towel rail, Milano. Visit the stand to find out about RointePRO rewards for professional installers purchasing Rointe products through wholesalers. Sign up on the day to receive extra gifts to say thank you! Speak to the team about the best products, discounts and offers.
Saxby Lighting has been designing and manufacturing lights for commercial and domestic use for over 30 years. Our team of lighting specialists combine a wealth of knowledge with a passion for innovation to create solutions. Visit them at the stand to find out more.
Schneider Electric believes that access to energy and digital is a basic human right, so they empower everyone to make the most of their energy and resources - ensuring that Life Is On everywhere, for everyone, at every moment. Visit the stand to see the latest developments.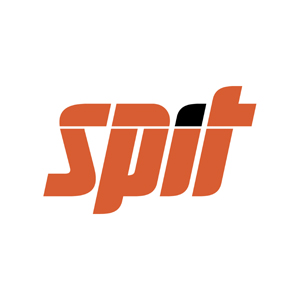 SPIT is a leading manufacturer of cable management solutions for concrete and steel. They've recently launched the PULSA 27E Electrician's Starter Kit that includes £120 worth of FREE accessories. This tool & SPIT's cable fixings can speed up cable installation by up to 8 times faster vs. traditional fastening methods.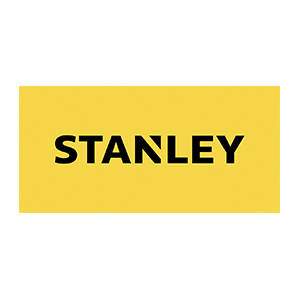 STANLEY® is a leading global manufacturer of hand tools, power tools and accessories, and a flagship brand of the Stanley Black & Decker Corporation. STANLEY® Tools works alongside real tradespeople every-day to make sure its tools for trade are designed to help you give your best to every job.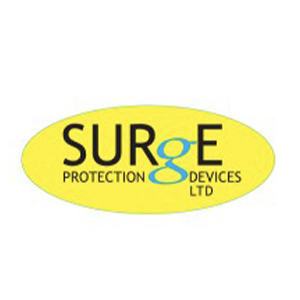 SPD and its partners have been solving problems in Lightning & Surge Protection for over 50 years. Its devices are European designed and manufactured, state of the art products, which exceed the requirements of the latest standards. With over 3000 products in its range, SPD are the market's Surge Protection specialists, with a device to suit every installation.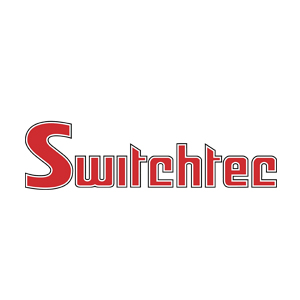 Switchtec Ltd operates as a UK franchisee for world-wide manufacturers of quality components. We will be attending Elex displaying a range of surge protection, switchgear, control components, cable termination and audible and visual alarms. Switchtec has provided a dedicated service to its wide UK customer base for over 35 years. Our products are ideally suited for the Electrical Wholesale market with over seven thousand product lines ex-stock for immediate despatch
Established in 2004, TEKLED is a leading supplier/manufacturer for indoor and outdoor lighting fixtures for commercial, industrial, and retail use. TEKLED has a wide range of products benefits from the latest innovations in highly efficient LED lighting technologies. TEKLED is at your service for supporting you with your projects.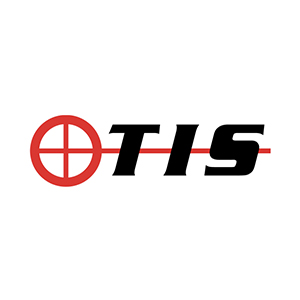 Visit the stand to see the TIS 700 Elite Downloading Pat Tester, which stores results onto an SD card and produces professional reports, without costly software. Also on show, the MFTPRO Tester, which carries out all the tests from the 18th Edition Plus, Power Quality Analysis, Voltage Drop & Earth Leakage Tests.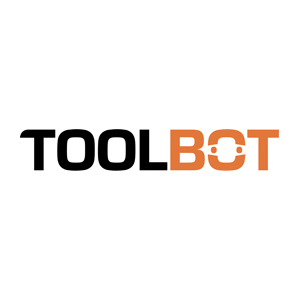 Start the new way of working with Toolbot, the easy-to-use platform for managing your quotes and invoices. Designed by the trade, for the trade, Toolbot gives you back your time. Sign up for your free 30-day trial at Toolfair for your chance to win a Samsung Galaxy tablet.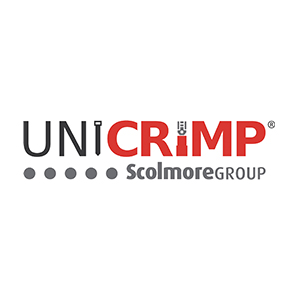 Unicrimp offer a wide range of comprehensive cable accessories under the Q-Crimp range. This includes cable ties, crimp terminals, PVC tape, copper tube terminals, cable clips, brass and nylon glands as well as OB1 adhesives. Additionally, their newly added Q-Nect range as well as Q-Fire fire-rated products also help installers satisfy the latest regulations.
The Vantainer van racking system offers the ideal solution to transport tools and equipment safely, quickly and in an organised system. This is accomplished through a unique patented case system which enables all systainer® cases to be stacked and linked together. Manufactured in Germany by Tanos, the systainer® cases are renowned the world over for their functionality.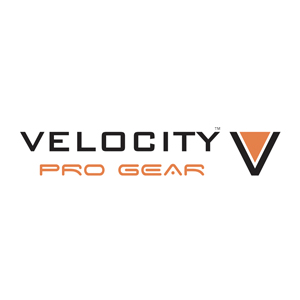 Velocity Pro Gear offers affordable, premium, and innovative lines from backpacks to open totes. Its products are engineered to the highest standard for all trades and its team of Professionals have worked in a variety of Construction industries, that has enabled them to design and construct the tool storage you need.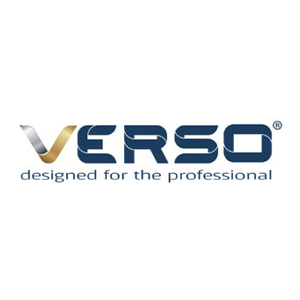 Verso Electrical is rapidly becoming contractors' favourite brand for circuit protection and wiring accessories. We look forward to showcasing our industry leading ranges at the Elex Show. Get special access to view our new releases such as our Type B RCCB and 6-way board, which are designed for EV & PV installs.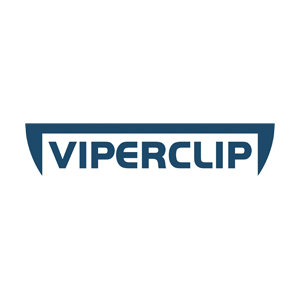 ViperClip has landed! The fast, easy and safe way to fasten electrical cables. Did you see us on Dragons' Den? Come and see us at stand D122 and try out ViperClip for yourself. ViperClip is designed for a Spark by a Spark and proudly made in the UK.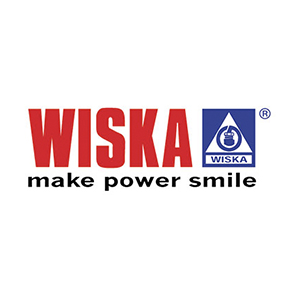 Established in 2000, WISKA UK Ltd is the UK's market leader in the manufacture and supply of Junction Boxes, Cable Glands and Gel/ Gel Jointing products. Our products are designed, developed, and tested extensively, ensuring they meet the highest demands under the toughest of conditions. These tests are conducted by our team of highly skilled Designers and Engineers at our state of the art laboratory facilities in WISKA Germany.
WESTPOINT
CLYST ST MARY
EXETER
EX5 1DJ


BY CAR
The arena is 1 mile from junction 30 of the M5.
Parking is FREE.

BY TRAIN

Exeter St. David's station is 6 miles from the arena.