9TH MARCH 2023 10AM-4PM & 10TH MARCH 2023 9AM - 3PM
MORE EXHIBITORS TO BE ANNOUNCED...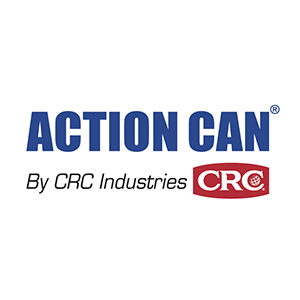 Action Can's TwinSpray was released with the best-selling AC-90 Multi-Purpose Lubricant. Following its international success, and as part of our product development process, six additional products have been added to the TwinSpray range to provide a complete professional tool-kit: CT-90, DRY PTFE, RP-90, SL-90, SP-90 & TF-90.
As a broker, A-Plan provides an advised and tailored service with high standards of personal care to its clients, ensuring policies closely match their needs. With over 100 branches across the country, A-Plan provides a local service, in branch or over the 'phone.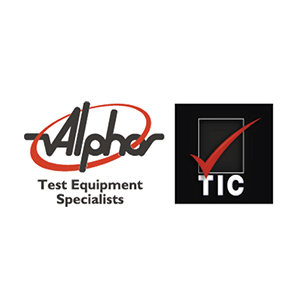 The Alpha Electronics Group of Companies is one of the UK's leading multi-location Test Instrument Solutions Providers, with a strong emphasis on building and retaining strategic relationships utilising its 35 years in the Test & Measurement industry. Offering local knowledge, nationwide, Alpha Electronics Group has three UK offices based in Atherton, Maidstone and Newport.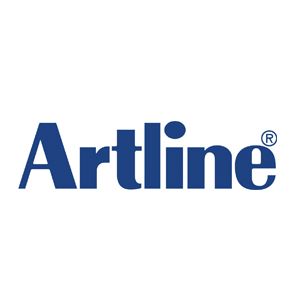 Artline has been a popular manufacturer of marker pens for almost 100 years. This event, however, will showcase the Artline EKPR range, otherwise known as the Special Purpose Markers. Designed to take the guesswork out of identifying the best marker for each job, EKPR markers are specific to each kind of everyday tradespeople; electricians, plumbers, builders and everyone in between.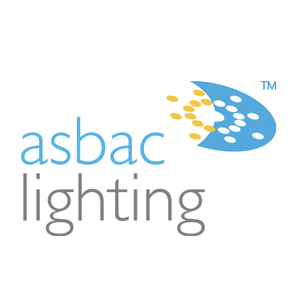 Asbac Lighting offers durable exterior lighting that stands the test of time. Our external lighting ranges are carefully selected for the UK climate, supplying Asbac Solar and Fumagalli. With the installer at the front of our thinking, our aim is to make lighting installs quick and hassle-free and we are excited to exhibit new products in both of our ranges.
The BeadMaster™ range of cover plate products deliver a perfect finish around sockets, switches, downlights and sprinklers. This means the highest quality results are achieved first time, every time, thus reducing the re-work and associated snagging costs.
BigChange is the all-in-one Job Management System that's helping electrical businesses across the UK to win more work, take control of their operations and deliver winning customer experiences. Bringing CRM, job scheduling, live tracking, mobile app, job finance and business intelligence into one simple and easy to integrate platform.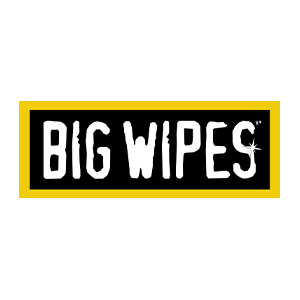 The market leading Big Wipes range with antiviral (EN14476) and antibacterial (EN1276) efficacy offers professional tradespeople an all-in-one cleaning and disinfecting solution for hands, tools and surfaces. Dermatologically tested and non-toxic, Big Wipes cleaning wipes also contains four great skin conditioners which all help to nourish and protect the skin.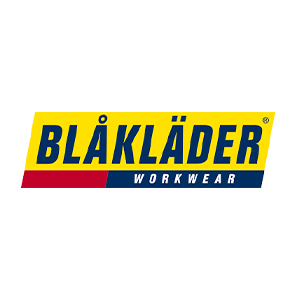 Blåkläder is a family-owned business that has been developing, manufacturing and selling workwear since 1959. It's become one of Europe's largest manufacturers of heavy-duty work garments, producing around 4,5 million garments a year at our own factories. Visit the stand to see the latest developments.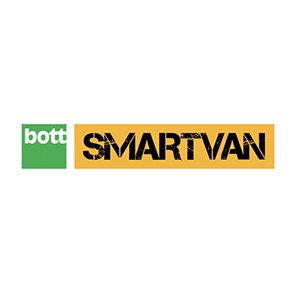 The one stop shop for a full van conversion. From vehicle graphics through to self-fit, fully customisable van racking solutions, bott has you covered. Its specialist team is on hand around the clock to support with the conversion of your van.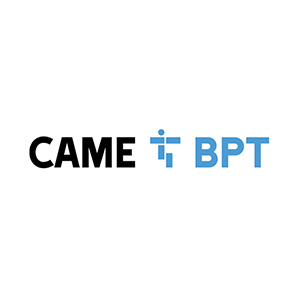 CAME is a leading manufacturer of automation equipment, including intercom receivers, door entry panels, automated gate motors, barriers, turnstiles, and a range of other products. Optimise business revenue and performance by installing the most advanced equipment on the market. Visit the stand at the Bolton event to find out how you can join one of the best installers in the industry.
Leading manufacturer of fire and life safety products, Kidde Safety Europe has extended its range to include wireless radio frequency (RF) enabled alarm solutions. The latest Cavius-branded products further enhance Kidde's portfolio of smoke, heat and carbon monoxide (CO) alarms to offer greater flexibility and choice for residential system installations..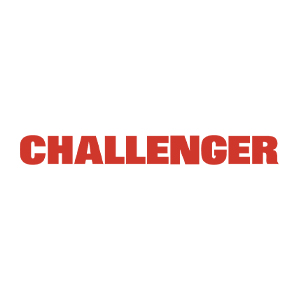 Established for over 30 years, Challenger Security Products has earned an enviable reputation,offering a fantastic range of security and lighting products.We pride ourselves on providing a full, one stop solution to your security needs with a constant product development programme that utilises the latest technology. Experienced and friendly staff are on hand to assist in choosing the right equipment for the job and peace of mind is assured from our own technical support team.
Checkatrade is the UK's No.1 trade directory. If you're a new trade looking to build your business or just need to fill a few gaps in your diary, Checkatrade will help you get a steady flow of leads. Build your reputation with Checkatrade and become a trade customers can trust. Did you know 8 out of 10 people would choose a trade endorsed by Checkatrade over one that isn't? * Don't miss out!' *Deep blue thinking survey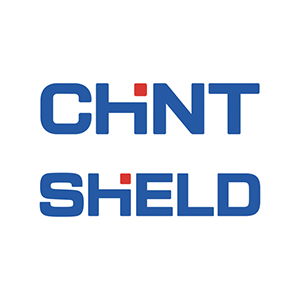 Chint Shield offers a complete low voltage electrical solution for domestic, commercial and industrial installations, with many products designed, manufactured and assembled in the UK. Continuous investment in quality people has allowed Chint Shield to develop a strong commercial and technical team, capable of supporting the needs of its growing customer base from its location just south of Manchester.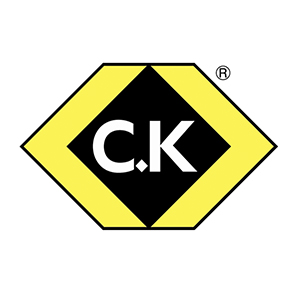 C.K Tools produces innovative, high quality tools, designed to satisfy the most demanding needs of trade professionals. C.K's wide range of products are all engineered to offer great performance, durability, accuracy and strength to achieve the best results.
For over thirty-five years, CLC Work Gear has been making rugged, innovative tool storage solutions aimed at meeting the needs of professional tradesmen. Our products are made for the most heavy-duty work environments out there.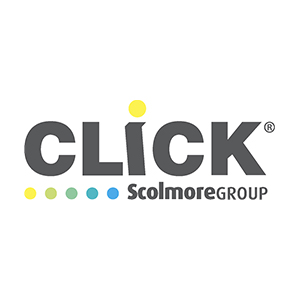 Click, part of the Scolmore Group companies continues to invest in their product offering. Matt Black finishes are now available in both of its Deco and Deco Plus wiring accessory ranges, adding the perfect contemporary look to any space. The new products will be showcased at the Bolton event. Visit the Click team to find out more about the range.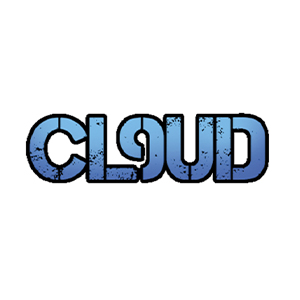 Cl9ud is back at the Bolton 2023 event with a range of gadgets to make your working day easier. See the latest wireless in van chargers, hard wearing kevlar cables guaranteed unbreakable and 18w fast charging plugs and cables. Exclusive show offers will also be available.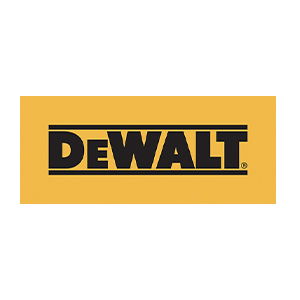 DEWALT is a market-leading manufacturer of premium power tools, accessories, anchors and fixings that provides a fully integrated system solution for various applications. Rely on DEWALT to get the job done, with a 3-year guarantee on the majority of power tools.
Engex continues to strive to offer the professional contractor innovative products with cutting edge design and premium performance throughout the expanding equipment range. Our portfolio includes specially designed hand tools to provide maximum comfort and durability. Engex guarantee to offer the best quality and value-for money to our customers.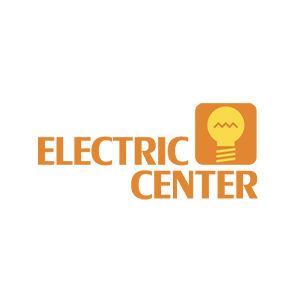 Electric Center seeks to bring a new approach to customer service in the world of electrical wholesaling harnessing the power of its local branch network, expertise and relationships with suppliers. Visit the stand at the Bolton event to chat to the team and find out more.
At European Metal Recycling (EMR) our purpose is to be a global leader in sustainable materials. As consumers prioritise environmentally-conscious products, and governments around the world target net zero emissions, we know how important looking after the planet is to our customers — big and small.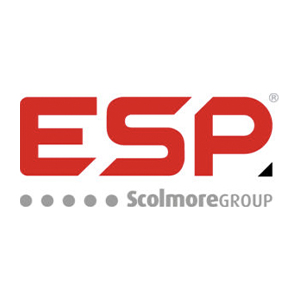 ESP, part of Scolmore Group has the experience and capability to cover large commercial projects with its fire and CCTV offering. All bespoke design plans are tailored to suit a range of large-scale requirements. Speak to the ESP team at the stand to find out more on how we can help on any upcoming commercial based projects.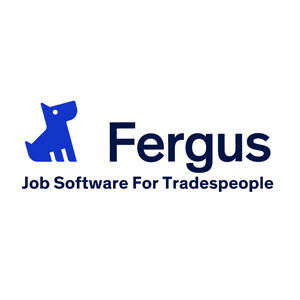 Everyone wants 2023 to be the most profitable year it can possibly be and Fergus, the job management software specialists, will be showing you the ways to get there at every ELEX venue. The Fergus team will be providing an educational focus in the seminar area with a talk focusing on how to grow your profit margins, starting with understanding how to work out gross and net profit, then how to maximise your margins by using the Fergus platform to help you to get a consistent overview of job costs. Not only that, the Fergus stand will be packed with expert knowledge and business help for tradespeople, thanks to the friendly Fergus team.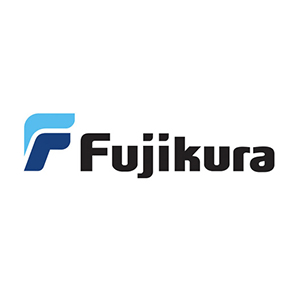 The Fujikura name is synonymous with fibre optic fusion splicers and we are proud to have become the world's leading supplier to telecommunication companies around the globe. In the field of telecommunications, we are also a world-leading manufacturer of optical cables, fibres, splicers and connectivity solutions for network installation, measurement, and testing.
GAP Lighting is a recognised leader in Smart LED lighting solutions and colour control systems. As the company celebrates 24 years in the industry, its love for lighting continues, as does its commitment to offering highly efficient multifunctional products created to be contemporary in design with unique features ideal for a wide range of project solutions.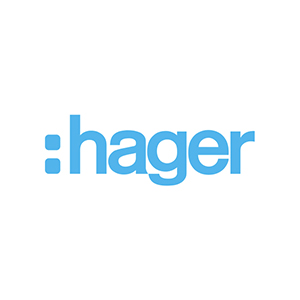 Hager will be showcasing its Power and Lighting board at the Bolton event. Available in 125A and 200A ratings, it is based around a new energy meter developed specifically to provide greater flexibility through different distribution board configuration options. The 200A Power and Lighting board delivers the greatest level application flexibility of any standard Power and Lighting board available today.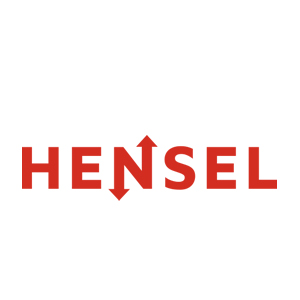 Hensel is a German manufacturer of cable junction boxes and IP rated distribution boards for residential, commercial, and industrial usage with over 90 years of rich history in innovation. Hensel UK is based in Buckinghamshire with huge UK stocks and sells through Electrical Wholesalers and Panel Builders.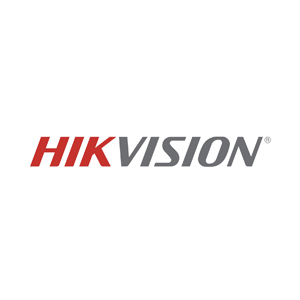 Hikvision is the world's leading provider of innovative security products and solutions. The company advances core technologies of audio and video encoding, as well as extending its reach to smart home tech, industrial automation, and automotive electronics industries.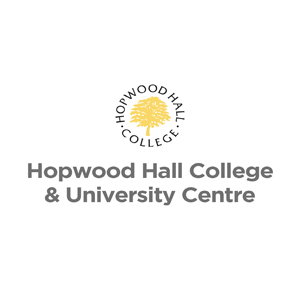 Want to update your trade skills, gain new qualifications, renew mandatory accreditations or learn something different? Hopwood Hall College has got the courses to help you succeed. From City & Guilds 18th Edition to the Experienced Worker Qualification and many more electrical certificates. Our expert tutors deliver training that meets your needs in first-class facilities. Whatever your age, background or existing skillset, we've got a course for you.
Hudson lighting is a British manufacturer of garden lighting. Everything is made in-house in Coulsdon, Surrey. We made sure all of our lights are user serviceable, the LED's, etc can be replaced and 95% of our range is IP68.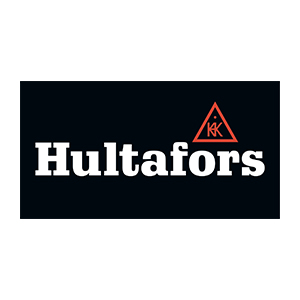 Tools to rely on: Hultafors offers a wide selection of reliable hand tools for measuring, marking, cutting, striking and levelling as well as pry and wrecking bars. Developing new products is what drives us. When we believe in an idea we give it 100%. The result is a range of tools that deliver the best possible function, reliability and precision. Tools you can rely on in all situations, every day.
Hydra EVC is a new Electric Vehicle Charging brand, launched in the UK in 2022. Forged directly from our sister companies in the MID metering sector, Hydra EVC was founded to bring the same ethos of industry-leading quality and great value to an aggressive emerging market. Our team, with over 25 years experience in the electrical industry, has combined its knowledge and expertise to develop and launch an exciting range of EV chargers, offering simple yet effective solutions for all our customers' requirements.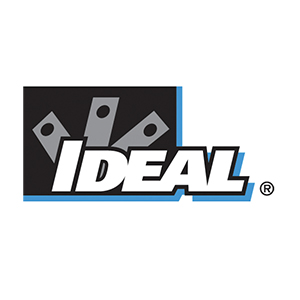 IDEAL INDUSTRIES is exhibiting the 32A Gen II Lever wire connectors certified for use with the In-Sure® Box for enclosure installation plus our SpliceLine® and Push In connectors, T&E Stripper as well as the FT-45® Feed-Thru Modular Plug Solution for fast, easy and accurate data terminations on stand B56.
We deliver high-quality designer LED lighting solutions for a range of commercial, industrial, retail, hospitality, and residential applications. Leveraging 30 years' experience, we understand semiconductor technology at its core, allowing us to innovate and bring cutting-edge products quickly to market. We are a one-stop shop for all your lighting requirements.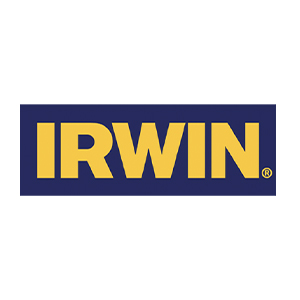 IRWIN TOOLS manufactures and distributes professional grade hand tools and power tool accessories worldwide for trade professionals who demand superior performance and durability on the job. IRWIN TOOLS' brand portfolio features user-preferred category leaders such as IRWIN®, Vise-Grip®, Quick-Grip® &, Marples®.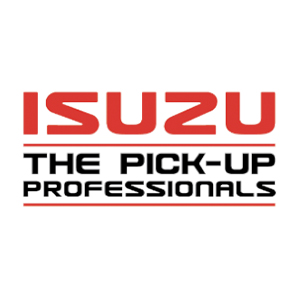 At Isuzu, we only make commercial vehicles. We focus on making our Isuzu D-Max range tough, strong and built to go the distance. As the pick-up professionals, we focus only on pick-ups and we aim to meet our customers' every individual need as this is all that we do.
The JIB is an impartial organisation that sets the standards for employment, welfare, grading and apprentice training in the electrical contracting industry. The Electrotechnical Certification Scheme (ECS) is the sole ID and competence card scheme for electrotechnical operatives in the UK. The JIB administers the ECS scheme in England, Wales and Northern Ireland.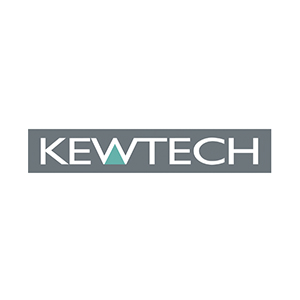 Kewtech manufactures innovative, accurate and reliable test equipment that enables the UK electrical industry to undertake testing obligations quickly and efficiently. All our installation testers are '18th Edition Compliant' and lead the way in ease of use, loop accuracy and repeatability of reading.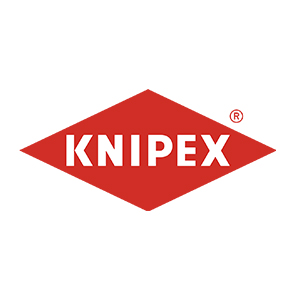 Kewtech manufactures innovative, accurate and reliable test equipment that enables the UK electrical industry to undertake testing obligations quickly and efficiently. All our installation testers are '18th Edition Compliant' and lead the way in ease of use, loop accuracy and repeatability of reading.
Kreg offers solutions for all abilities. If you have ever thought of making it out of wood, there is a good chance there is a Kreg tool to make it easy for you. Visit our stand for special show promotions Kreg is distributed by TOMACO, who also distribute the newly launched innovative tools from Microjig as well as Narex, CMT Orange tools plus many more.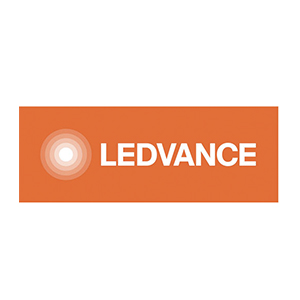 LEDVANCE is a leading international business and has embedded in it a deserved reputation for innovative lighting products and applications. The LEDVANCE product range includes traditional lighting, modern LED lamps and standardised over-the-counter luminaires. Additionally, it has a portfolio of connected smart lighting solutions for residential homes and buildings.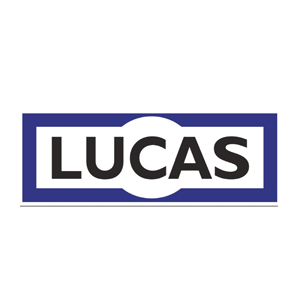 G H Lucas & Cois one of the leading suppliers of cable glands and electrical installation equipment to the UK wholesale trade, both as a re-seller of its own range of quality products and also as a distributor for many major manufacturers. With extensive stock holdings and distribution at our new depot in Telford the company is ideally placed to meet all requirements for electrical installation equipment.
We are a LED lighting specialist based in Bolton. As one of the top providers of LED products, we create innovative indoor and outdoor lighting solutions for public spaces, street lighting and industry across the United Kingdom. For years we have been supplying the United Kingdom and Ireland with the top of the range LED lighting products and we continue to do so to this day. We owe our success to a simple, but effective formula: good quality products and speedy service, backed up by friendly customer service and a comprehensive guarantee.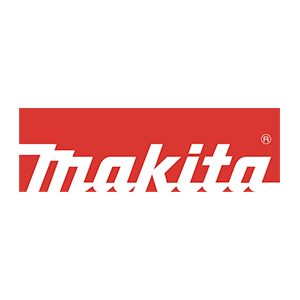 Makita, the foremost manufacturer of power tools in the world. With 100 years' experience, our products are lauded the world over for their performance and quality. From our safety solutions like AVT and dust extraction, through to our Lithium-Ion battery and charger technology, Makita is at the forefront of innovation.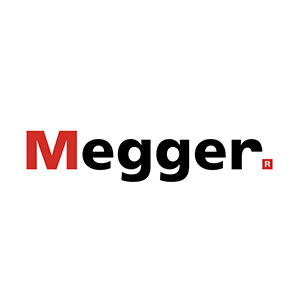 Megger will be exhibiting at every ELEX show in 2023! Along with the entire Low Voltage Installation range, this year we have a brand new Multifunction Tester to showcase, The MFT-X1. This new generation of tester is a must have for any electrician, installer or contractor.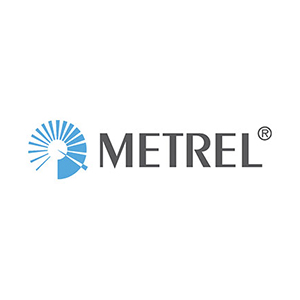 Metrel was established in 1957 and has become one of world's leading manufacturers of measuring and testing equipment. It is one of the few companies in our industry that develops and manufactures products at a single location, starting with design and ending with final assembly, quality control and calibration.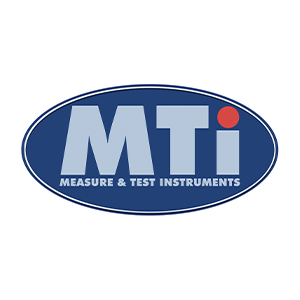 At MTi, we are proud to bring you an extensive selection of test equipment from the most reputable manufacturers in the UK, including the renowned Megger and Fluke. Visit the MTi stand and immerse yourself in the latest technological advancements in testing equipment, including the all-new Ethos 8500 EV Multifunction Tester. Enhance your testing experience by participating in our exciting giveaway for a Fluke T6-1000 PRO worth £333.00.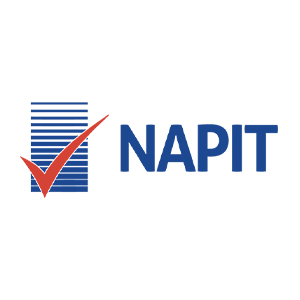 NAPIT pride themselves on their technical excellence and share this knowledge with their members. Take advantage of NAPIT's show offer and get access to this knowledge with our 'Grab your £50' offer. Head over to the NAPIT stand to sign-up and spend your £50 on NAPIT Training, NAPIT publications or aa NAPIT FastTest license.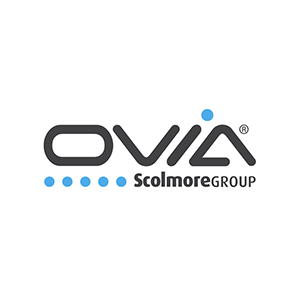 Ovia's Inceptor U-Lite, a linear LED utility luminaire, is a non-corrosive design and protected against the elements. Fittings are available in 3 different lengths and each length is available in a single lamp and a twin lamp equivalent output. The U-lite comprises a slimline design, easy install, pre-fitted anti tamper clips, CCT Switchable and emergency control gear.
Price Doctor is an online application to price enquiries and then create accurate quotes. Send professional looking quotes or estimates in minutes, allowing you to win more work for even less time and effort. Everything you need to manage enquiries right through to successful invoices all in one place.
Prima Insurance is delighted to be attending ELEX at the Bolton event. Visit the stand and chat to the team to find out more.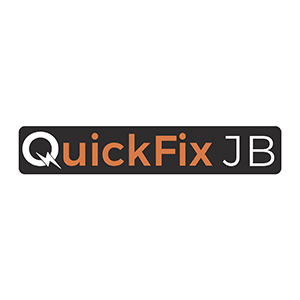 QUICKFIX-JB 3 and QUICKFIX-JB 4 has been designed for use with Wago 221 Series Connectors. Complied with IP20 standard, no screwdriver is required and is Flame Retardant EN60598. Designed and manufactured in the UK.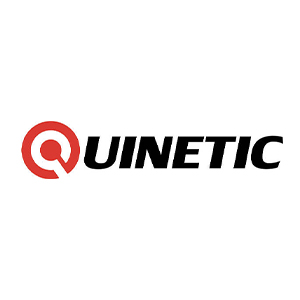 Quinetic Wireless solutions The Quinetic range – easy to use, simple and flexible installation. No battery and no wiring to the switch. Ideal for lighting, workshops & sheds, listed buildings, conservatories, assisted living & many other applications. Standard receivers controlled via switches and Wi-Fi receivers controlled via an app, Alexa & Google Home.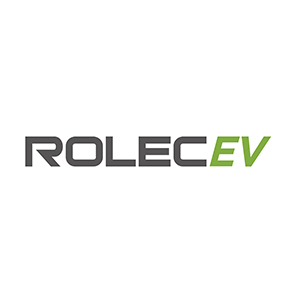 As the UK prepares for a net-zero future, Rolec plays a pivotal role in ensuring that both drivers and businesses are equipped for the nation's electrification plans. With over 15 years of experience in the electric vehicle charging industry and over 300,000 chargepoints installed, Rolec continues to serve the industry with its innovations in charging hardware and software.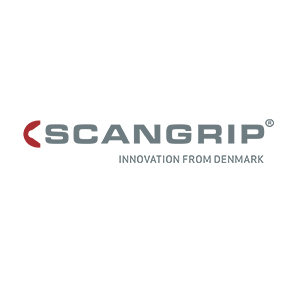 Scangrip provides a strong and comprehensive range of work lights designed to fit your needs. As Europe's leading manufacturer of innovative LED work lights, we always reach for that extra brightness, that extra operation time, those little touches that make a real difference when you need the best work light you can get.
Simpro is the total business management software for trade service businesses. From job quoting and scheduling to inventory tracking, invoicing and everything in between, Simpro's smart technology solutions and expert long-term support help businesses build, repair and power their future with complete control over operations.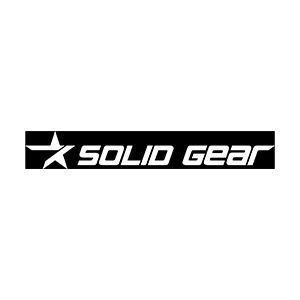 Solid Gear makes innovative footwear for work in any environment. Using modern high-tech materials, we show that quality safety footwear can be more than heavy boots. In fact, Solid Gear styles offer lightweight and sporty styles with great comfort and performance, without compromising on safety.
SparkyNinja support electricians and engineers by enhancing the technical level of many common electrical training courses.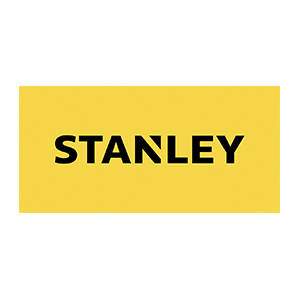 STANLEY® is a leading global manufacturer of hand tools, power tools and accessories, and a flagship brand of the Stanley Black & Decker Corporation. STANLEY® Tools works alongside real tradespeople every-day to make sure its tools for trade are designed to help you give your best to every job.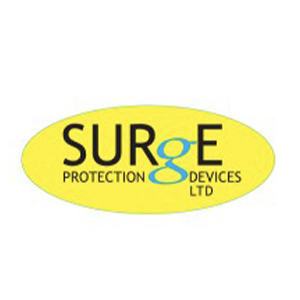 Pop on over to our stand to find details on the new amendment changes and how these will affect your future installations. We have a range of Surge Protection products on show and we also have some special offers that are only available for these two days!
The Socket and Wall Cover Plate Company Limited are pleased to announce the launch of the socket and wall cover plate. This is a brand new patented product to be launched later in 2023. It is a handy tool for marking out double sockets to the correct level and height and covering the cables without the need to plaster! Visit the team at the Bolton stand to find out more.
Established in 2004, TEKLED is a leading supplier/manufacturer forindoorand outdoorlighting fixtures for commercial, industrial, and retail use. TEKLED has a wide range of products benefits from the latest innovations in highly efficient LED lighting technologies.TEKLED isat your service for supporting you with your projects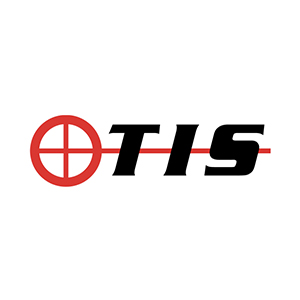 Visit the ALL NEW TIS stand at every ELEX show throughout 2023. In addition to Safe Isolation, Fixed Electrical Installation, Power Quality, Environment & PAT testing equipment, we will be showcasing our market leading Solar PV & multi award winning EVSE measuring instruments. Of course - special deals will be available on the day.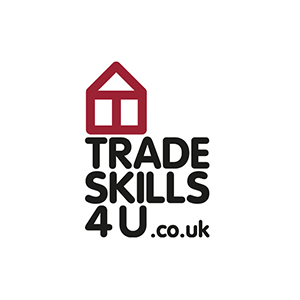 Trade Skills 4U are the UK's leading specialist electrical training company. Come and pay us a visit and find out how we can help you achieve your goals whether you want to specialise in a new skills such as EV charging point installation or simply retrain as an electrician.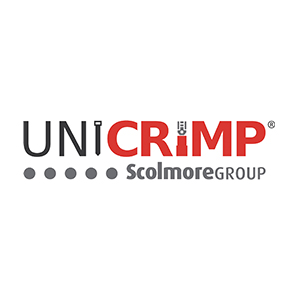 The UK Field Service team is led by Field Service Management solution experts and have over 15 years of success delivering FSM solutions for some of Europe's LARGEST Service Companies in the UK and Ireland for industries such as Railways maintenance, HVAC, Plumbing, Property Management, Hospital Facilities, Fire protection, Appliances installation and repairment, alarm and security, and more.
The UK Field Service team is led by Field Service Management solution experts and have over 15 years of success delivering FSM solutions for some of Europe's LARGEST Service Companies in the UK and Ireland for industries such as Railways maintenance, HVAC, Plumbing, Property Management, Hospital Facilities, Fire protection, Appliances installation and repairment, alarm and security, and more.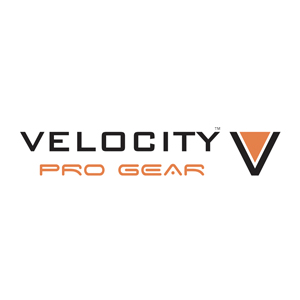 Velocity Pro Gear offers affordable, premium, and innovative lines from backpacks to open totes. Its products are engineered to the highest standard for all trades and its team of Professionals have worked in a variety of Construction industries, that has enabled them to design and construct the tool storage you need.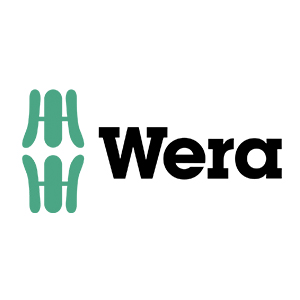 Wera is a leading global manufacturer of screw-driving tools, known worldwide for their innovation, functionality and unbeatable level of quality. Each product is designed to challenge existing standards and push boundaries, to ensure the user experience is easier, safer and full of joy!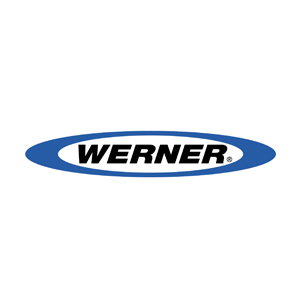 Werner, a WernerCo brand, is a world leader in ladders and has a complete line of climbing products designed for working at height. The excellence of our products is matched only by our commitment to providing a level of support that meets every need for Professional Tradespersons. It's clear that, whatever the challenge, Werner is ready to rise to it.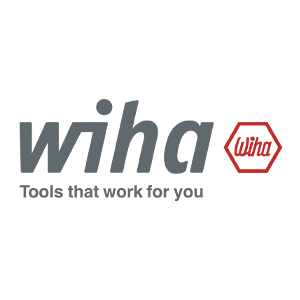 Wiha seeks to make daily life easier for users with a product assortment of innovative hand tool solutions geared towards user needs. This is why Wiha develops, designs and manufactures products that meet the strictest requirements for quality, functionality, durability and ergonomic design. Visit the stand to see the latest products available.
BOLTON ARENA
ARENA APPROACH
HORWICH
BOLTON
BL6 6LB
BY CAR
The arena is close to the M61 and is easily reached by car. Parking is FREE for 300 cars for up to 3 hours.
BY TRAIN
Horwich Parkway Station is the closest station to the arena.